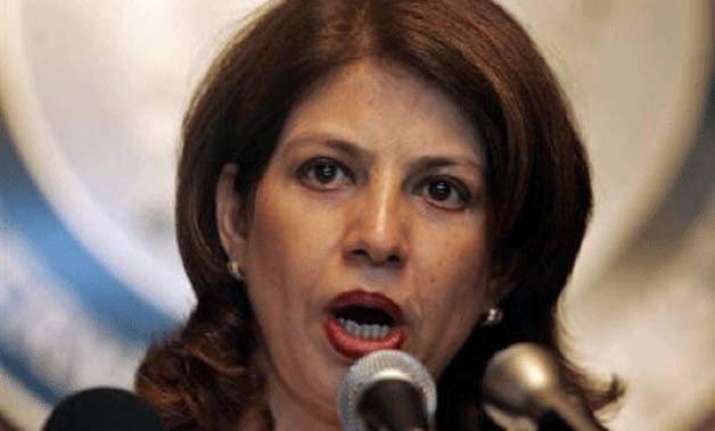 Islamabad: Pakistan today rejected "terror boat" allegations leveled against the country by India.
In a statement, Foreign Office (FO) spokesperson Tasneem Aslam said, "Pakistan is opposed to terrorism in all forms and manifestation and has been the biggest victim of terrorism."
"The people and government of Pakistan are determined to eradicate this menace from our territory. The brave armed forces of Pakistan are successfully conducting a comprehensive and across the board operation Zarb-e-Azb to root out terrorism," Aslam added.
Aslam accused India of escalating tension on the Line of Control and Working Boundary in order to distract Pakistan Army's from its valiant mission against all terrorists.
She also termed India's allegations regarding presence of Punjabi/Urdu-speaking terrorist elements in Afghanistan as "baseless and malicious".
"India is reminded to refrain from attempts to create misunderstanding between Pakistan and Afghanistan, the two brotherly nations bound by common destiny, shared culture, history and religion. These efforts are also in violation of all international norms," Aslam said.
A Pakistani fishing trawler with a suspicious cargo blew itself up on January 1 off Gujarat after being pursued by the Indian coast guard.
Acording to Manohar Parrikar , Indian defence minister,  circumstantial evidence indicated that the occupants of the vessel were "suspected or possible terrorists" and that they were in touch with Pakistani maritime officials and army.