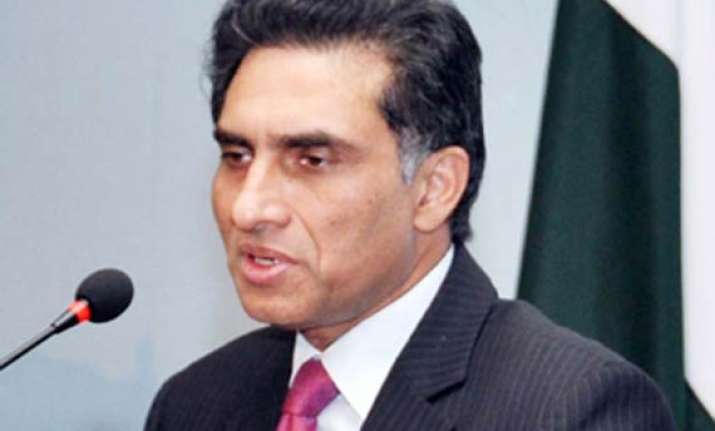 Islamabad: Pakistan today said it would resume the process to strengthen trade ties with India including granting Most Favoured Nation (MFN) status once the dialogue process gets underway in Islamabad next month.
"On MFN, Pakistan and India have been engaged in a series of discussions to normalize bilateral trade between the two countries. Our Commerce Ministry has been playing a leading role and useful work has been done on the basis of mutuality of benefit," said Pakistan Foreign Secretary Aizaz Ahmad Chaudhry.
"When the dialogue process resumes, we hope to build on the work already done in this regard," Mr Chaudhry told reporters, a day after it was decided that the two nations' foreign secretaries would meet on August 25 to carry forward the dialogue process.
Bilateral relations have made no headway since the interruption of the dialogue process nearly two years ago.
Pakistan has decided to postpone grant of Non-Discriminatory Market Access (NDMA) status to India due to lack of consensus at home.
NDMA is a nomenclature chosen by the Pakistan government to avoid political ramifications at home of giving India the Most Favoured Nation (MFN) status.
"As you are aware there are a number of issues on both sides which need to be addressed. This includes making sure that vulnerable sectors are protected, the issue of non-tariff barriers in India, the issue of imbalance of trade and some other infrastructure related issues. You might call them hurdles or impediments, I will say these are issues on which talks are ongoing and progress is being made," Mr Chaudhry said.
Bilateral trade between India and Pakistan touched US Dollar 2.6 billion in 2012-13.