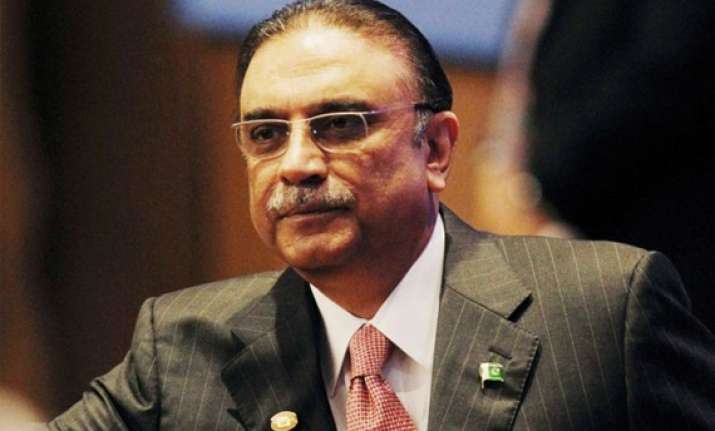 Islamabad, Jun 13:  Pakistan wants a "constructive, sustained and result-oriented" engagement with India and is committed to peacefully resolving all outstanding bilateral issues, President Asif Ali Zardari said today.  
Zardari made the remarks during a meeting with Pakistan's High Commissioner-designate to India, former Foreign Secretary Salman Bashir.
He expressed the hope that the resumed dialogue process between the two sides would move forward in the spirit that was displayed during the meetings of the two prime ministers at Thimpu and Mohali.
Pakistan wants to have "a constructive, sustained and result-oriented process of engagement with India and was committed to resolve all outstanding issues peacefully and in a just manner," Zardari was quoted as saying in an official statement.
It was time for the two countries to work together for the betterment of their people, he said.  Zardari said Pakistan also wants "an uninterrupted and uninterruptible dialogue process".
He expressed satisfaction over the progress made so far in the resumed dialogue process and called for making the talks "more productive and result-oriented".  
The President's remarks came ahead of crucial meetings between the foreign secretaries and foreign ministers of the two countries to review the dialogue process that was revived last year after a gap of over two years in the wake of the 2008 Mumbai terror attacks.