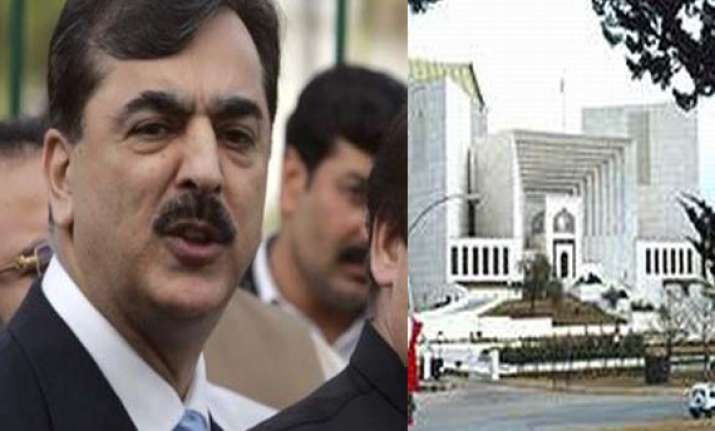 Islamabad, Feb 13 : Pakistan Prime Minister Yousuf Raza Gilani haws been asked not to take his official motorcade inside the Supreme Court premises  on Monday. He has been irected to enter the building on foot, reports Dawn.

Sources said the authorities concerned had sought permission for entry of two vehicles but it was dismissed with a direction to the prime minister to leave his cars in the parking lot of the court.

High-alert security will be put in place in the red zone where entry of unauthorised people has been banned.

Besides paramilitary troops and city police, 25 police reserves would be deployed in the area.

All construction activities in the red zone have been stopped and the construction workers directed to leave the sites before midnight.
"Neither diplomats nor any other person would be allowed entry from Radio Pakistan and Secretariat Chowk area," a senior police official said, adding security at the newly-established checkposts on Margalla Hills had also been tightened.

Surveillance on the hills has increased and combing of the surrounding areas is being carried out, he added.

The police would also use a surveillance helicopter equipped with security tools and a shooter on board.

Lady police, commandoes from the Anti-Terrorist Squad, prisoner vans and armoured personnel aarriers (APCs) would also be on security duty outside the court building.

As many as 400 police personnel, including three SPs, eight DSPs, five inspectors, 23 SIs and 20 head constables have been deployed in the inner cordon of security.
Besides, 150 police and special branch personnel in plainclothes would be deployed there. This is apart from the 110 Rangers already deployed in the inner cordon.