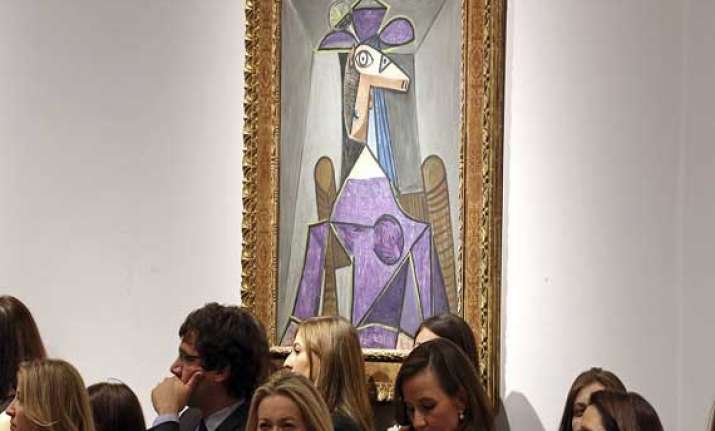 New York: Pablo Picasso's "The Rescue" sold for $31.5 million at auction in New York.
The colourful 1932 oil painting fetched far more Wednesday than its $14 million to $18 million estimated price.
"The Rescue" led the bidding on Wednesday at a Sotheby's sale of impressionist and modern art. The auction house sold 50 pieces, raising about $219 million.
It was the second straight night a painting by the Cubist master changed hands for a big price. Picasso's 1942 painting of his mistress in a purple dress titled "Portrait of Dora Maar" sold on Tuesday for $22.5 million at Christie's.