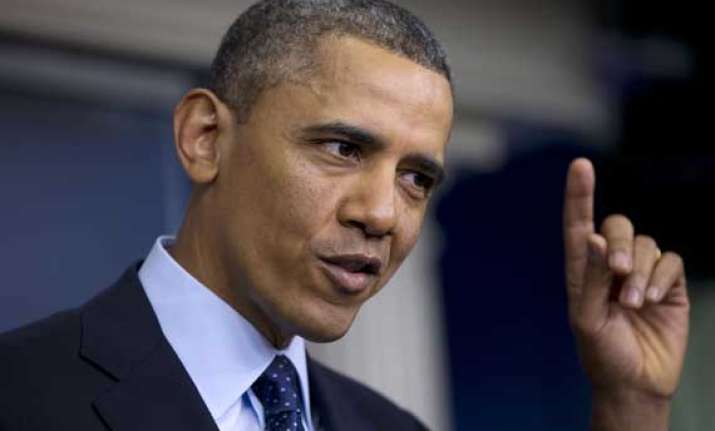 Kuala Lumpur/Perth: President Barack Obama today said the US was "absolutely committed" to provide more assets in the "laborious" hunt for the Malaysian jet in the Indian Ocean where a robotic mini-sub expanded its search area after failing to locate any wreckage despite 14 missions.  "I can tell you the United States is absolutely committed to providing whatever resources and assets that we can," Obama told a news conference here with Malaysian Prime Minister Najib Razak.
"It is a very challenging effort, a laborious effort and it is going to take some time," said Obama, who arrived in Malaysia yesterday on a three-day official visit.  Obama, whose visit to the South East Asian country comes in nearly five decades by a US President, also defended the Najib government over its handling of the search for the Malaysia Airlines Flight MH370, that mysteriously disappeared on March 8.
The Malaysian government has come under criticism from relatives of the 239 people, including five Indians, aboard the plane for allegedly hiding information and lack of transparency.
Obama urged "full transparency" but said the US and other countries involved in the multinational search for the plane have found the Malaysian government "fully forthcoming with us in terms of the information that they have."