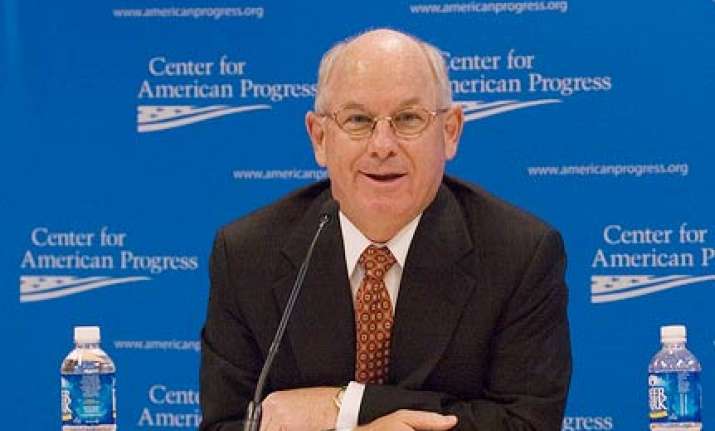 The US has identified North Korea as a "criminal state" and said Pyongyang has to recognize that its going to have to change if it wants a different kind of relationship with America.  
"North Korea is a criminal state. So this is another characteristic of where, rather than playing by any international rules that countries abide by, North Korea tries to steal its way forward rather than trying to do so through legal means," State Department spokesman P J Crowley said.  
Crowley was responding to a question about South Korea's charges against North Korea that it is illegally using its broadcast of the World Cup.  
"This is yet again a characteristic of North Korea. They could have a normal relationship with their neighbours. They could enter into legal transactions with their neighbours.  
"But they choose, rather than doing so, to try to steal or pirate a World Cup signal even if the showing of the World Cup may well offer yet another crack so that North Korean people understand the dichotomy between what is happening in the North and what's happening in the South and elsewhere," he said.  
Crowley said US would never hesitate to characterise what it thinks is provocative, belligerent, unacceptable behaviour by North Korea.  
"Ultimately, our goals for the region are clear but we're not going to step back from this. What we need from North Korea is, first of all, accountability. And secondly, we need behavior that we think is more consistent with a responsible state. So we're looking for North Korea to change its unacceptable behavior, to cease belligerent actions," Crowley said.  
The last thing US wants to see is further tension in the Korean Peninsula. But there was a South Korean ship sunk, were 46 lives lost, he said.
Crowley said the investigation proved without a reasonable doubt that the only country responsible for that act was North Korea.  
"We are looking for the UN and the international community to come together and make a strong response to that provocation. We would like to see North Korea change its course," Crowley said, adding that North Korea cannot expect the US and its allies to continue a business-as-usual approach when they go about sinking the Cheonan.  
North Korea, unfortunately, has put together a string of provocative actions from missile firings to nuclear tests to the sinking of the Cheonan. What is important for North Korea is to take stock of these provocative actions, cease this belligerent behavior, he said. "And if they do, we will respond appropriately," he asserted. PTI