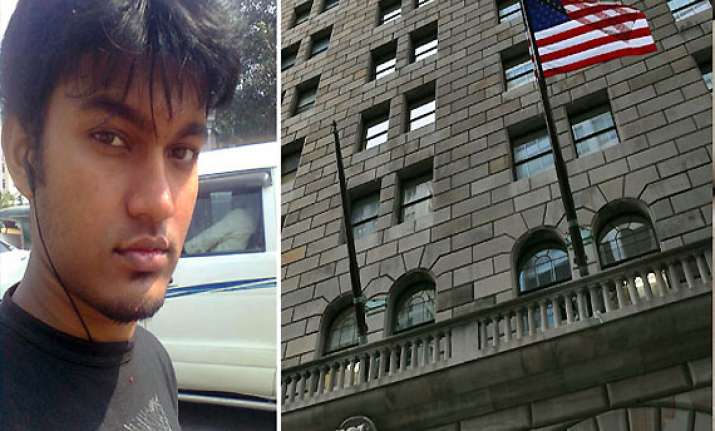 London, Oct 19: A Bangladeshi student who allegedly planned to blow up the US Federal Reserve is the son of a prominent banker who spent all his savings sending him to the US, the Daily Mail reported Thursday.
Quazi Mohammad Rezwanul Ahsan Nafis travelled to the US in January after he reportedly talked his father, vice-president of a bank in Bangladesh, into financing his education in Missouri.
But he left after just one term and moved to New York City, claiming he hoped to transfer his studies - when in fact he began plotting how to "destroy America".
His family, from a middle-class neighbourhood of Dhaka, wept as they called the arrest "a racist conspiracy" and referred to Nafis as their "pride and joy", the Mail said.
He was arrested Wednesday after he allegedly tried to remotely detonate a fake 1,000-pound car bomb outside the building in lower Manhattan.
Quazi Mohammad Ahsanullah said his son, who he said was a devout Muslim, had asked him to finance his education in the US, telling him it was worth the money.
"I spent all my savings to send him to America," Ahsanullah told reporters from his home. He called on the Bangladesh government to intervene to get his son back.