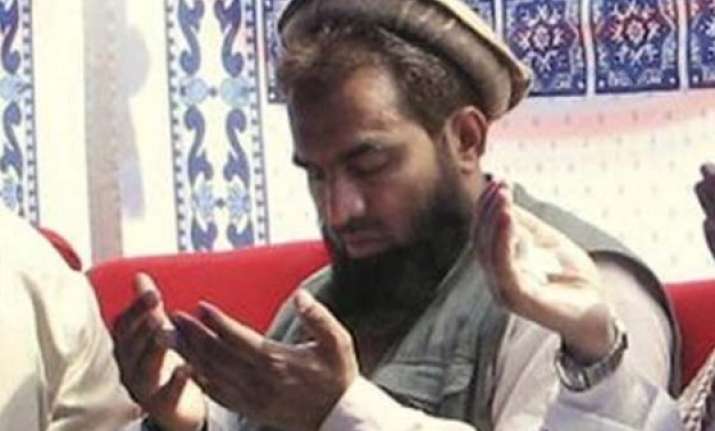 New Delhi: The Islamabad High Court today suspended the detention of Lakhvi triggering speculations that he may move out of the jail later in the day.
Pakistan had earlier assured India that it would contest Lakhvi's bail in the Supreme Court, but that has yet to happen.
Lakhvi was arrested by Pakistan's Federal Investigation Agency (FIA) in February 2009 on the basis of the confessional statement of the lone surviving attacker Ajmal Kasab, who was executed in an Indian jail Nov 21, 2012.
After this, Lakhvi was detained in Rawalpindi's Adiala Jail.
READ MORE: Legal loopholes led to Lakhvi's bail: Pakistan court
According to the charge sheet issued Nov 25, 2009, Lakhvi, a resident of Renala Khurd of Okara in Punjab province, was the alleged commander of the outlawed Lashkar-e-Tayyaba (LeT) as well as the mastermind of the Mumbai attack. It alleged that Lakhvi received weapon training from different centres and then trained other militants of LeT.
He was also facing the charges of imparting training and giving instructions to the 10 terrorists who carried out the attacks between Nov 26-28, 2008, leaving 166 people dead.
On December 18, Anti-Terrorist Court Judge Syed Kausar Abbas Zaidi granted bail to Lakhvi. He is, however, still detained in the jail under the Maintenance of Public Order ordinance.
The registration of the FIR and the insertion of different sections of the law also benefited Lakhvi. The FIR was registered about three months after the incident.
The order issued for the release of Lakhvi stated: "As per the contents of the FIR, the occurrence was in November 2008 whereas the report was lodged Feb 2, 2009."
In the criminal proceedings, the delay in lodging an FIR of an offence always benefits the accused.
The concluding paragraph of the order stated that these observations were "tentative in nature and shall not affect the trial or its fate in future."