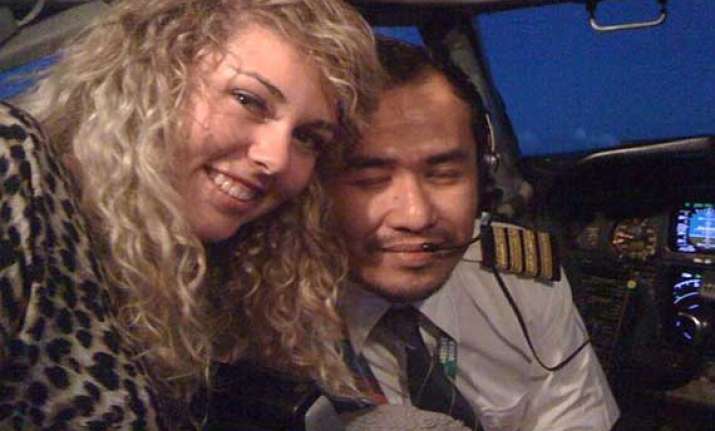 New Delhi: In a stunning revelation, it has come to light that one of the pilots of the missing Malaysia Airlines flight liked to entertain female passengers in the cockpit.
It came to light on Tuesday. Photographs of the co-pilot have emerged showing him entertaining teenage tourists in an aircraft cockpit during a previous flight.
The first officer, Fariq Abdul Hamid, 27, invited two South African teenagers in to the flight cabin for the entirety of a flight in 2011 from Phuket to Kuala Lumpur.