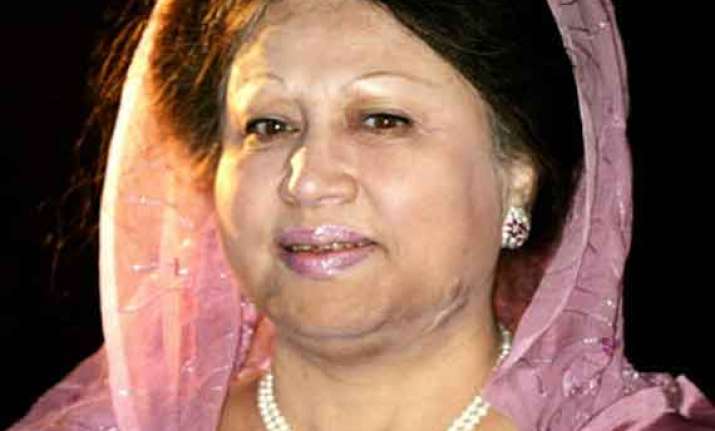 Dhaka: Bangladesh Prime Minister Sheikh Hasina has promised to launch separate probes into the role of former Premier Khaleda Zia and her party in the country's biggest weapons haul linked to Indian militant group ULFA.  
"The government will separately probe into the roles of the then premier Khaleda Zia and the bigwigs of (her political office) Hawa Bhaban," Hasina told the parliament yesterday.  
"The trial has been completed but an inquiry is required to identify those involved in the arms smuggling conspiracy...  and we will do it," she said after MPs of her Awami League party demanded BNP chief Zia's trial for the weapon smuggling case.
She, however, said an international inquiry into the arms haul was already underway.
On January 30, a special tribunal in the southeastern port city of Chittagong handed down the death penalty to ULFA leader Paresh Barua, Jamaat-e-Islami chief Motiur Rahman Nizami and 12 others for involvement in Bangladesh's biggest ever weapon haul in 2004.
Besides Nizami and Barua, Bangladesh Nationalist Party (BNP) leader and former minister Lutfozzaman Babar and two retired army generals who headed intelligence agencies were also sentenced to death.
Barua, a fugitive, was given the death sentence in absentia. He now leads a faction of the banned United Liberation Front of Asom (ULFA) opposed to talks with the Indian government. ULFA for long has had bases and business interests in the Chittagong area.