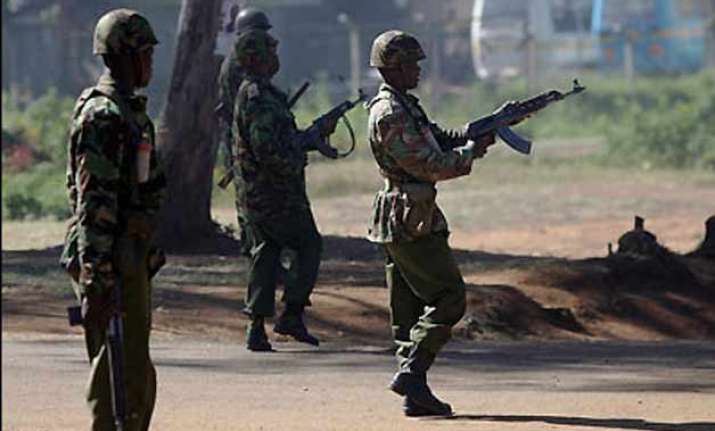 Nairobi: Kenyan police on Saturday shot dead two terror suspects in an incident that left one police officer injured in the coastal town of Kwale amid a major crackdown on terrorists across the country.
Kwale county Commissioner Evans Achoki said detectives from the crime prevention unit killed the two suspects in Diani, Kwale, and recovered two pistols with 16 rounds of ammunition after a raid at their house.
Achoki said the police officers raided the suspects' homes after receiving a tip-off from members of the public, adding that the two were believed to be Al Shabaab returnees.
"Our officers, acting on information, raided the house. A shootout ensued but the officers managed to kill the two gunmen," Achoki told Xinhua news agency. He said the injured police officer is in stable condition.
The killings come as police have released names and photographs of Al Shabaab returnees in the coastal region. The suspects from Mombasa, Kwale and Lamu are planning terror attacks in the region that has in the past witnessed gun attacks.
Western nations have issued travel advisories to their nationals to avoid travelling in some parts of the coastal region and some parts of Nairobi and northern region near the border with Somalia.
The security forces said Al Shabaab members, who include Kenyans from Mombasa, Lamu, Kwale and Malindi, are now back following the defeat of the group by Kenya Defence Forces (KDF) under the Amison forces in Somalia.
Kenyan police chief Joseph Boinett has said the security forces are on high alert in the wake of increased terror attacks in the East African nation.
There are also intelligence reports that Somalian militants and Al Shabaab returnees who have sneaked into the country from Somalia are planning attacks to avenge the killing of the group's external operations leader Aden Garar.
Kenyan leaders are worried that increased attacks may slow the pace of doing business with investors avoiding or postponing non-essential activities.