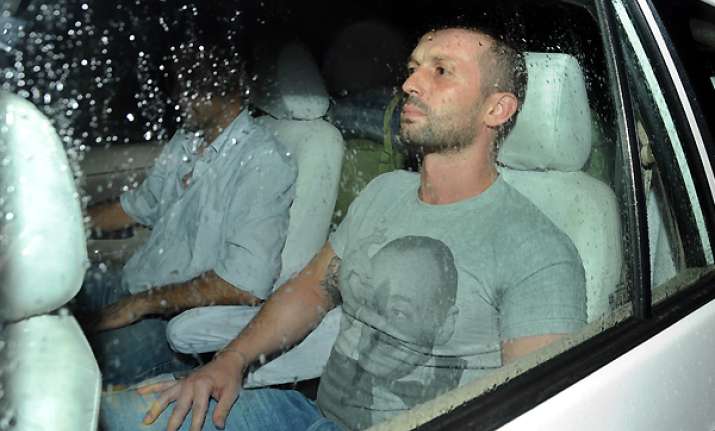 Rome, June 3: Italy says two Italian marines held in India since February for the killing of two Indian fishermen mistaken for pirates have been released from jail.
Italian Premier Mario Monti hailed the move but said Rome is working for the ''final conclusion" of the return home of the soldiers, who had been assigned to anti-piracy duty aboard an Italian cargo ship.
Italy insists the incident took place in international waters and that it should have jurisdiction in the case. India claims the ship was in Indian territorial waters.
Monti, in a written statement Saturday night released by his office. said that he had phoned the marines to convey the ''joy" of the Italian people for the development.