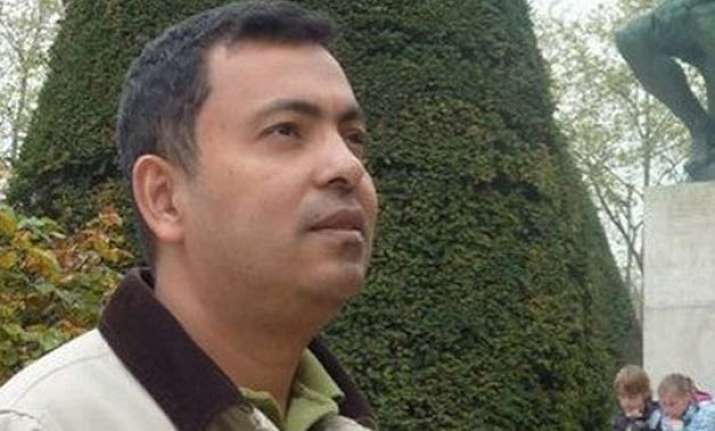 Dhaka: Islamic fanatics on Thursday night brutally hacked Bangladeshi human rights activist Avijit Roy to death with machetes in the presence of his wife Rafida Ahmed Bonna, while they were returning from National Book Fair.
The 42-year-old engineer was also a science writer, blogger, atheist, free thinker and courageous defender of reason and free speech. He had been threatened by Islamic fundamentalists for his anti-Islamic views.
He had founded the Mukto-Mona (free-mind)  Bengali blog site for freethinkers. His blood-stained body lay on the roadside, and his wife lay besides him critically wounded. They were later taken to hospital, where Roy was declared dead. His wife had lost a finger. The couple was riding home back on a cycle rickshaw, when two assailants, armed with machetes, stopped and dragged them to the sidewalk.
Roy lives in the USA, but had come to Dhaka for a week to attend the inauguration of his books at the National Book Fair.  His father Dr Ajoy Roy is a former professor of physics at Dhaka University.
Controversial Bengali author in exile Taslima Nasreen has condemned the brutal killing of Roy, saying "I knew him for twenty years. I admired him so much.
"It is so painful to accept that he is no more. Bangladesh has become a secret ISIS land. Islamic terrorists can do whatever they like. They can kill people with no qualms whatsoever."
The Centre for Inquiry, a US-based charity that promotes free thought, said it was shocked and heartbroken by the brutal killing of Roy.
In 2013, atheist blogger Ahmed Rajib Haider was hacked to death by some Islamic militants, triggering nationwide protests by thousands of secular activists.