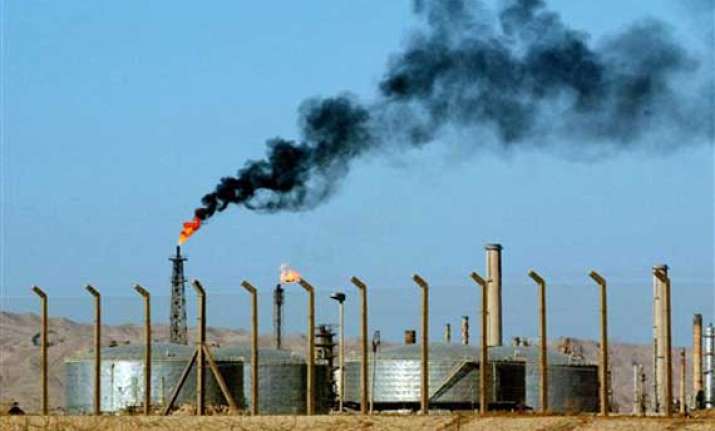 Baghdad: Islamic militants have taken control of most of Iraq's largest oil refinery, located in Baiji in northern Iraq, an official at the refinery said on Wednesday.
The official spoke on condition of anonymity because he was not authorized to speak to journalists.
The Beiji refinery accounts for a little more than a quarter of the country's entire refining capacity all of which goes towards domestic consumption for things like gasoline, cooking oil and fuel for power stations.
At the height of the insurgency from 2004 to late 2007, the Beiji refinery was under the control of Sunni militants who used to siphon off crude and petroleum products to finance their operations.
Any lengthy outage at Beiji risks long lines at the gas pump and electricity shortages, adding to the chaos already facing Iraq.
Farther north in the city of Tal Afar, fighting raged Wednesday between government troops and Islamic State fighters who captured the city on Monday, chief military spokesman Lt. Gen. Qassim al-Moussawi told The Associated Press.
Tal Afar is close to the Syria border and its capture strengthens the Islamic State's plan to carve out an "Islamic emirate" that covers territory on both sides of the territory.
The Sunni militants of the Islamic State have vowed to march to Baghdad and the Shiite holy cities of Karbala and Najaf in the worst threat to Iraq's stability since U.S. troops left. The three cities are home to some of the most revered Shiite shrines.
The Islamic State also has tried to capture Samarra north of Baghdad, home to another major Shiite shrine.
Some 275 armed American forces are being positioned in and around Iraq to help secure U.S. assets as President Barack Obama considers an array of options for combating the Islamic militants, including airstrikes or a contingent of special forces.