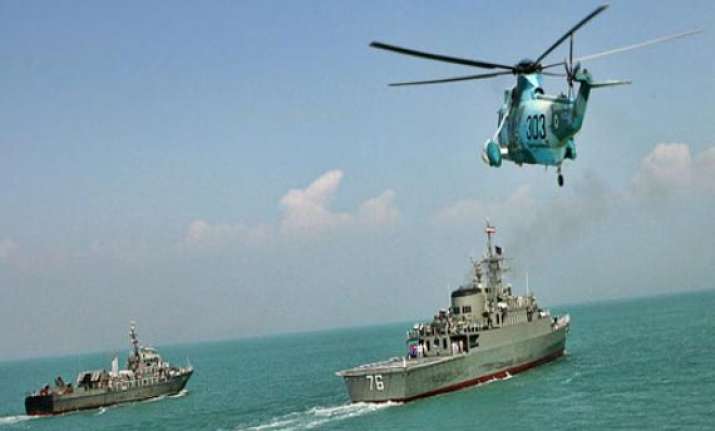 Tehran: A Pakistani fleet of warships docked in southern Iran is to hold a joint drill with the Iranian navy in the strategic strait of Hormuz, a senior Iranian commander said Saturday.
The flotilla arrived Saturday in the southern port city of Bandar Abbas where it will stay for four days, said Iranian navy's second-in-command for operations Rear Admiral Shahram Irani, Xinhua reported.
"The most important plan of the Pakistani fleet during its stay in Bandar Abbas is to stage joint maneuvers with select units... of the Iranian Navy on April 8 which will be held in the eastern waters of the Strait of Hormuz," Irani said.
The Pakistani fleet conveys a message of peace and friendship and will help boost military cooperation between Tehran and Islamabad, he said. The fleet is comprised of a missile-launcher warship, a logistic warship and an advanced submarine.
Iranian and Pakistani naval authorities will hold official meetings during the Pakistani fleet's stay, the commander said.