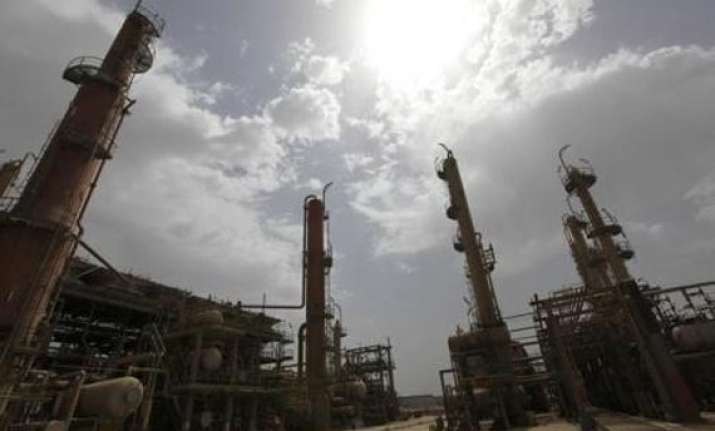 New Delhi, May 27 : Rattled by India's sharp cut in purchase of its oil, Iran today offered oilfields on lucrative terms, routing gas pipeline through sea to avoid Pakistan and insurance to refiners provided New Delhi raised oil imports.
Iran mounted a high-level delegation led by its Oil Minister Rostam Ghasemi to impress upon New Delhi to raise oil purchases, which were cut to 13.3 million tons in 2012-13 from 18 million tons in the previous year.
This year imports are slated to fall further to around 11 million tons with Mangalore Refinery and Petrochemicals Ltd (MRPL), which bought 3.9 million tons of Iranian oil in 2012-13, not importing any so far this fiscal.
"The Iranian side encouraged the Indian side to increase its crude purchase," said an official statement issued after Ghasemi met his Indian counterpart M Veerappa Moily.
"The Indian side explained that it would encourage companies to maintain their engagement in terms of crude oil purchase, taking into account their requirements, based on commercial and international considerations," it said.
New Delhi has cut oil purchase from Iran as it is no longer able to pay for the imports in any foreign currency and faces difficulty in getting ships to ferry oil.
Also, insurance companies, which are unable to get backup or reinsurance cover from European counterparts due to Western sanctions against Iran, have refused to provide cover to refineries using oil from the Persian Gulf nation.
During talks, Iran offered insurance cover to refineries though Indian side was skeptic how such an arrangement could work in absence of any financial intermediary.
Sources said Tehran was willing to re-route the Iran-Pakistan-India gas pipeline through an under-sea route to avoid going through Pakistan. New Delhi has refused to join the pipeline over concerns of safety of the line in Pakistan.
Alternatively, Iran offered to ship the gas in its liquid form (liquefied natural gas or LNG) via Oman.
It also offered a production sharing contract to ONGC Videsh Ltd for the Farzad-B gas field, which is estimated to hold 13 Trillion cubic feet of recoverable reserves - three times the size of known reserves in Reliance Industries' KG-D6 block.