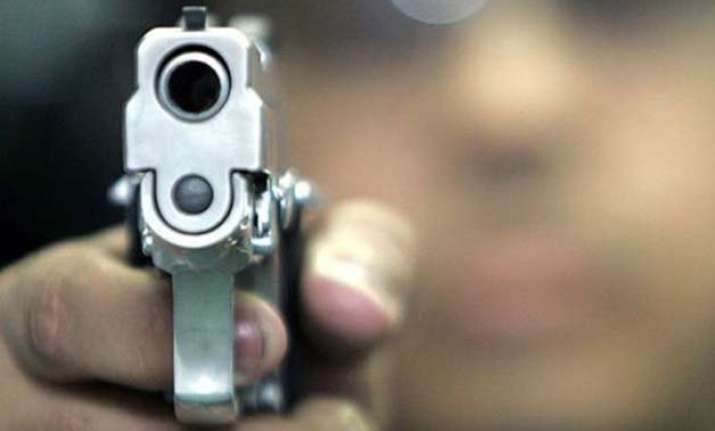 New York: Two Indians have been gunned down during apparent robbery attempts in two separate incidents at gas stations in the US within 24 hours, sending shockwaves among the local population.
Sanjay Patel, 39, who worked as a clerk at the gas station in New Haven in Connecticut, was shot three times in the chest and once in the hand by two masked men on Monday night during an apparent robbery attempt.
Patel was rushed to a nearby hospital where he died an hour later. Police said they were searching for the two men as the investigation continued.
Patel's wife was pregnant with their first child.  A report in NBC Connecticut quoted New Haven Police as saying that a gunfire broke out at the gas station around 7:30 pm local time during the apparent robbery.  Gas station-owner Raj Ali told NBC that the robbers took Patel's life "for a couple hundred dollars. It's not worth it.  It's bad."
Witnesses said they saw two masked men running from the scene after the incident.
"We are looking for two people that may be involved. We don't necessarily believe that two were firing guns. We know at least one was," New Haven police spokesman Officer David Hartman said.
The second incident took place in the US state of Illinois, where Rajesh Madala, 35, who worked at an auto gas station in a small town in Peoria, was shot and killed by an unidentified man during an apparent robbery, who was later tracked down by the police and killed in exchange of gunfire with the cops in a remote area near the town of Lowpoint.  A report in the Peoria Journal Star said the suspect in the killing of Madala was a white male.  Residents expressed shock at the news of the killing and described Madala, known as 'Raj' to customers, as an "awesome guy" who was inviting and conversational to anyone who walked into the station.
Robyn Williams, a clerk at the nearby General Store Bayview, said Madala always worked the mid-afternoon to night shift and was well-liked in the community.
The suspect drove up to the gas station in a white car, according to materials released by the Woodford County Sheriff's Department. The car was later tracked down to the remote area near Illinois river.