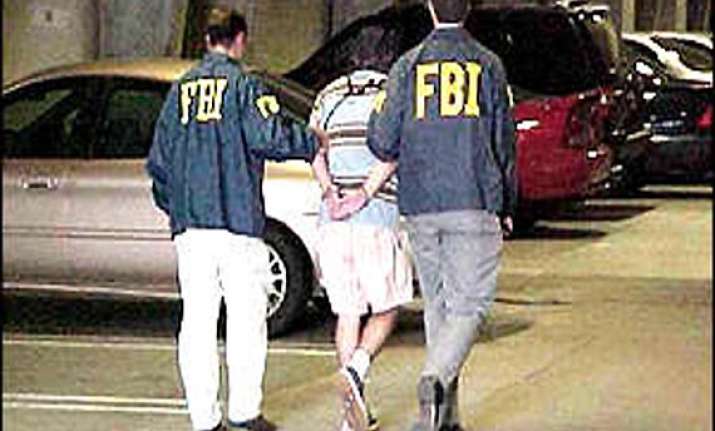 Washington, Jun 6: An Indian-origin engineer has been arrested by the Federal Bureau of Investigation (FBI) for allegedly stealing trade secrets from his former employer. 
Ketankumar Maniar (36), a resident of Mahwah township in New Jersey allegedly stole trade secrets of products being developed by a global medical technology company named Becton, Dickinson and Co. (BD).
The Department of Justice, in a statement said that Maniar was arrested from a hotel in Ramsey, New Jersey before his apparent plan to relocate to India with the stolen documents According to the indictment, Maniar was a staff engineer at BD's Franklin Lakes headquarters, where he was a member of a group responsible for manufacturing prefillable syringes and pen injectors.
Maniar had access to trade secret information related to BD products, including a self-administered disposable pen injector still under development by BD and not yet released for commercial sale, it said.
"Maniar allegedly downloaded approximately 8,000 files - containing, highly valuable BD trade secret information related to the pen in development - onto multiple computer storage devices, including external hard drives and thumb drives" said the FBI.
They added that most of Maniar's download activity occurred during the weeks leading up to his resignation in May this year.
The investigators also alleged that Maniar downloaded BD files from home after he had called in sick to work, and forwarded numerous files containing BD confidential information to one of his personal email accounts.  
"The materials Maniar downloaded essentially comprise a tool kit for mass producing the pen injector," said the FBI FBI agents executed court-issued search warrants of Maniar's hotel room and seized computers and computer storage devices.
He was produced before a federal court in Newark yesterday and would be put behind bars till next week until his bail hearing.
If proven guilty the maximum potential penalty for theft of trade secrets is 10 years in prison and a USD 250,000 fine.