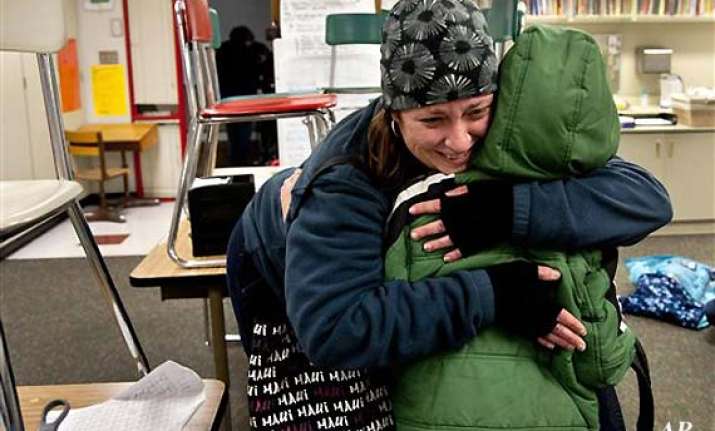 Washington, Dec 15: Indian Americans are shocked and heart broken over the massacre at a Connecticut elementary school that left 28 people, including 20 children, dead.
North American Punjabi Association (NAPA), in a press release issued here, expressed their grief, concern and sorrow on the horrendous act of violence at the Sandy Hook Elementary School in Newtown, Connecticut.
It condemned the senseless act of violence in the strongest possible terms.
"Our hearts go out to the victims and their families. Even the thought of such a catastrophic incident could not be conceived with the holiday season underway - a time to spread love and do charity. With the nation still overcoming the grief of the Wisconsin shootings, this incident has added to the pain," said the press release.
Six Sikh worshippers were killed and three injured when a gunman opened fire at the Wisconsin gurdwara Aug 5. The gunman then shot himself in the head.
The association also requested the community members to stay alert and report any suspicious activity.
"We are offering prayers for the victims of the shooting," said NAPA spokesperson Satnam Singh Chahal.
He added it is upsetting that this kind of tragedy takes the lives of our children and our educators. "They did not deserve this and no one should be facing this kind of situation in nation where our loved ones are taken away. We are heartbroken today."
Chahal appealed to all Sikh gurdwaras to hold candle light vigils and to offer prayers for the families this weekend.