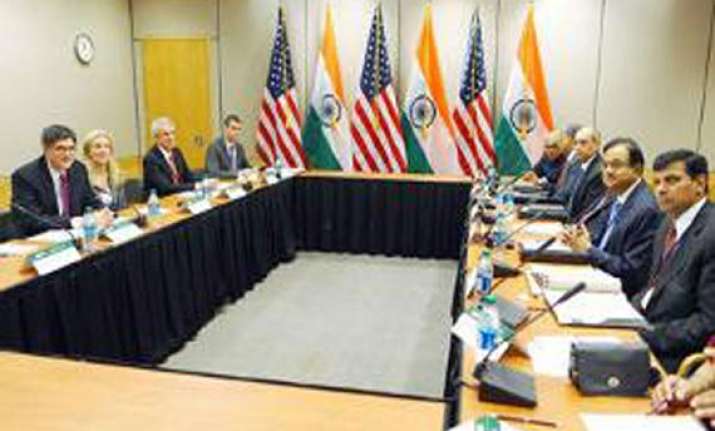 Washington : India and the US have agreed to expand cooperation in targeting the financial networks of Pakistan-based terror outfits like Lashkar-e-Taiba, Jamaat-ud-Dawa, the Haqqani network.
The decision was taken during a fourth annual meeting of India-US Economic and Financial Partnership held at the IMF headquarters here. The meeting was chaired by  finance minister P Chidambaram and US treasury secretary Jack Lew.
Both the countries  have agreed to work together to target the financial network of  Pakistan-based terror outfits.
Chidambaram and Lew also agreed on commitment to deepen dialogue on implementation of international anti-money laundering.
The two sides also agreed to increase engagement by experts from both governments to make "expeditious progress to address all trade and investment policy issues of bilateral concern so as to remove obstacles and improve the business environment in both countries," he said.
Chidambaram and Lew agreed to deepen India-US cooperation bilaterally and in multilateral fora, including the G-20, to achieve reforms for stronger, more sustainable and more balanced growth, Mayaram said.
"They also reaffirmed the importance of enhancing the credibility, legitimacy and effectiveness of the International Monetary Fund and the urgent need to ratify the 2010 IMF Quota and Governance Reform," he said.
They also agreed to continue working towards a greater understanding of all investment related issues including taxation and IT enabled services, an equitable and principled resolution of ongoing tax disputes, and strengthened bilateral ties in this regard.