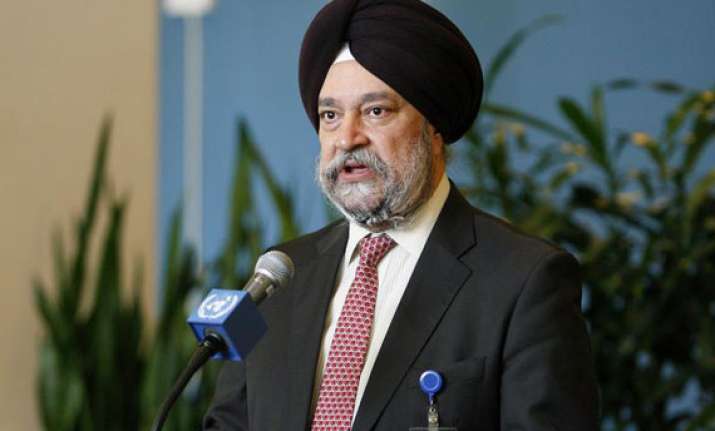 New York, Nov 28: Underlining the need for greater regional cooperation and connectivity, India has called for concerted global action to isolate and root out the syndicate of terrorism to stabilise the fragile security situation in Afghanistan.
"Afghanistan continues to face an existential threat from terrorism, drawing upon ideological, financial and logistical support from beyond its borders," India's Permanent Representative to the United Nations Hardeep Singh Puri said Tuesday in the UN General Assembly debate on the situation in Afghanistan.
"The security situation remains fragile and there has been a sharp increase in the variety, spread and intensity of attacks by the Taliban and their backers," he said.
The envoy called for sustained and increased global assistance to buttress the security situation in Afghanistan.
"The Afghan National Security Forces (ANSF) are ill-equipped to repel this challenge without substantial assistance from the international community," Puri said.
He called for greater regional confidence-building to take forward the task of national reconciliation in that country.
"Regional cooperation and connectivity are critical for Afghanistan's political and economic progress. The Istanbul 'Heart of Asia' process is an important step in this direction," he said.
"Towards strengthening this cooperation, India has taken the lead in two commercial confidence building measures under the Istanbul process," Puri added.
Given its huge stakes in the stability of Afghanistan, India has pledged over $2 billion for multifarious reconstruction activities in the violence-beset country.