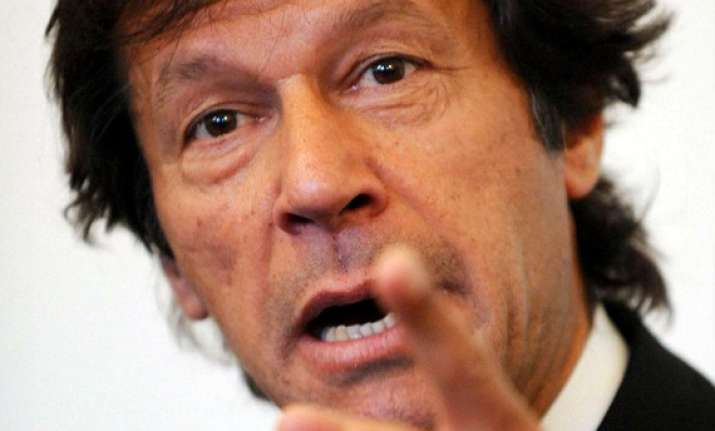 Lahore, Jan 12: Raising the political stakes, cricketer-turned-politician Imran Khan today warned that his party would come out on the streets if the judiciary is "ambushed" by the civilian government in Pakistan on the issue of reopening graft cases against President Asif Ali Zardari. 

Declaring that his Tehrik-e-Insaf party will stand by the judiciary on its observation that action be taken against leaders involved in the graft, Khan said his party would keep a close watch on the government's stand when the apex court takes up the issue on January 16.

If the government fails to act on the court's directives, his party will stand with the judiciary, Khan told a news conference in Lahore.

Commenting on the rift between the army and the government, Khan said the government should only listen to the Supreme Court as it has run out of time for convening meetings of all political parties to tackle national issues. 

At the same time he asked the main opposition PML-N to resign from the national and provincial assemblies, saying such a step will ultimately lead to the toppling of the Pakistan People's Party-led government. 

"The system will not be derailed, instead it will get more strength if the present government goes," he said, signaling that moves could be afoot to form an alternative government.

Khan said his party is open to talking to every political party, except the PML-N, which is the part of the status quo. 

"My party will not hold talks with the PML-N as the party has been defending the PPP-led government in the name of protecting democracy and is part of the system which it talks about changing," he said.

Khan criticised the government for defying the Supreme Court's orders to revive the corruption cases that were closed under a graft amnesty issued by former military ruler Pervez Musharraf.

He demanded that the government should write a letter to the Swiss government for reopening cases of alleged money laundering against Zardari.

"Zardari is trying to hide his corruption by refusing to reopen these cases," Khan said.

Prime Minister Yousuf Raza Gilani was a "puppet" of Zardari, he claimed.

The only democratic solution to the problems of Pakistan is free and fair elections, Khan said.