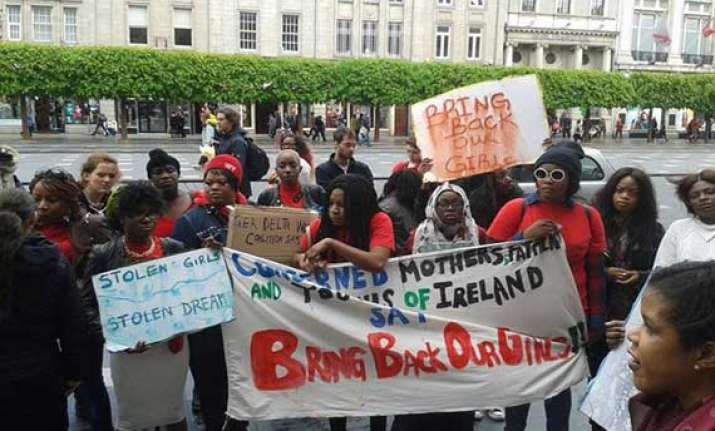 Accra:  Hundreds of women here on Sunday staged a peaceful protest against the kidnapping of the over 200 students from a school in Nigeria by extremist Islamic militant group Boko Haram.
The women marched through some principal streets of Ghanaian capital and ended at the Nigerian High Commissioner's premises where a petition signed by over 300 people was presented, Xinhua reported.
The protesters carried placards with various inscriptions and chanted solidarity songs to bring back the kidnapped girls. Some of the inscriptions read: "Bring back our girls," "Release the girls now," "We want action now."
Eugenia Techie Menson, chief executive officer of Young Educators Foundation, who read the petition on behalf of the group, said there was the need to respect the right of the girls.
"The girls have the basic right to be educated and to be girls; girls have the inalienable right to be girls," she said.
The petition urged the Nigerian government to act swiftly. "We are just a representative of the swelling voices of Ghanaians and other people round the world who believe that any extra second we spend not finding our girls is one second too many."