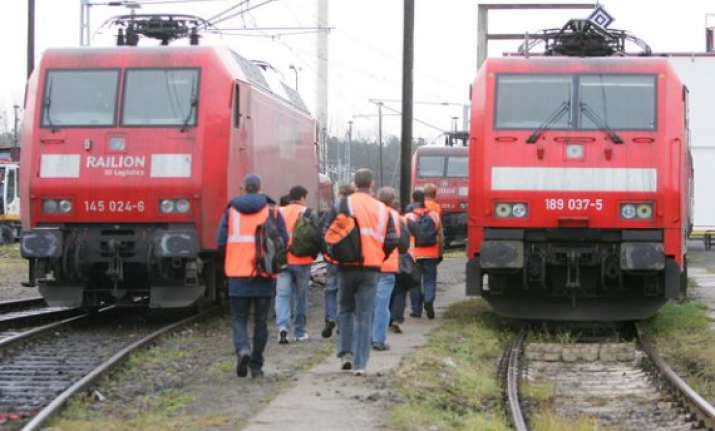 Berlin: In a bid to seek higher pay and better working conditions, German train drivers will walk out for 14 hours starting Wednesday, it was announced on Tuesday.
The nationwide strike will start at 14.00 p.m. (1200 GMT) Wednesday, and last until 4.00 a.m. (0200 GMT) Thursday, German drivers union GDL said.
The union is in a dispute with national railway company Deutsche Bahn over drivers' wages. It is asking for a 5 percent raise, two hours less working time per week, and a more comfortable shift arrangement.
his will be the second nationwide train drivers strike within a week. Last Wednesday, drivers walked out for nine hours for the same demands, which affected national and regional railway services, as well as local S-Bahn trains.