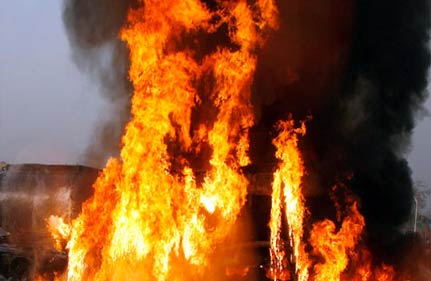 Santiago, Dec 8: A fire killed at least 81 inmates in Santiago early today in what officials called the worst ever disaster at a Chilean prison.
"It's an immense tragedy -- probably the worst in the history of our prison system," said Health Minister Jaime Manalich, after firefighters extinguished the blaze that swept through a jail in the capital city.
Police Colonel Jaime Concha said 14 inmates were also injured in the fire which broke out in the early hours in a wing of the San Miguel prison, which was built to house 900 inmates, but had some 1,900 -- more than twice as many.
"We don't yet have the identities" of the deceased inmates, Concha told reporters, adding that rescue crews were still working at the scene.
Health Minister Jaime Manalich told local radio that some of the injured were in serious condition and had been transported to area hospitals for treatment. Three police officers and a firefighter were also injured.
Television images showed a large number of police surrounding the area in the south central section of Santiago, and relatives waiting outside for news. PTI