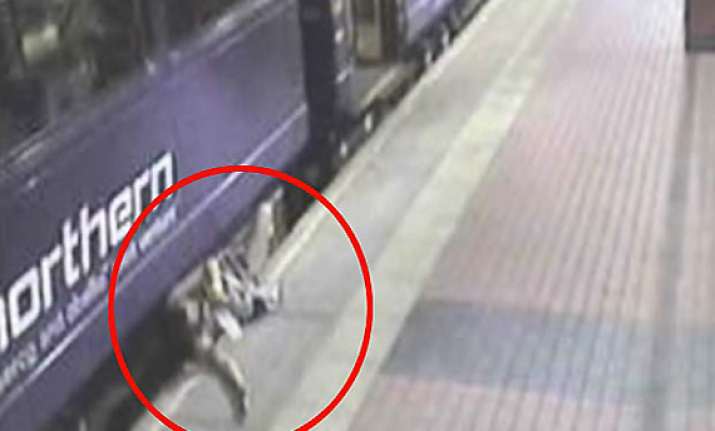 Britain, Dec 22: British Transport Police released surveillance video footage showing a drunk woman stepping off a train, stumbling backwards and falling in between the train and platform at Barnsley station in south Yorkshire.

The footage was released in order to highlight the dangers of being intoxicated while at rail stations.

The incident took place earlier this year.

The woman was helped quickly by other passengers, who pulled her back onto the platform.

She was taken to hospital with cuts and bruises, but reportedly did not suffer any major injuries.

Transport Police officers are hoping the footage will increase people's awareness of taking care of themselves over the party season and help make sure revellers enjoy their celebrations safely.