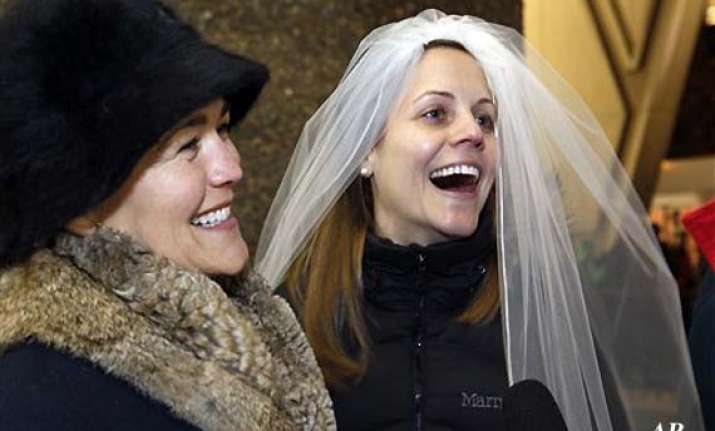 Seattle, Dec 7: Two by two, dozens of same-sex couples obtained their marriage licenses in Washington state early Thursday, just hours after Gov. Chris Gregoire signed a voter-approved law legalizing gay marriage.
King County, the state's biggest county, opened the doors to its auditor's office in Seattle just after midnight to start distributing marriage licenses.
But hundreds of people had lined up hours earlier, snaking around the downtown Seattle building on a chilly December night. By noon, nearly 400 licenses had been issued in Seattle.
Last month, Washington, Maine and Maryland became the first states to pass same-sex marriage by popular vote.