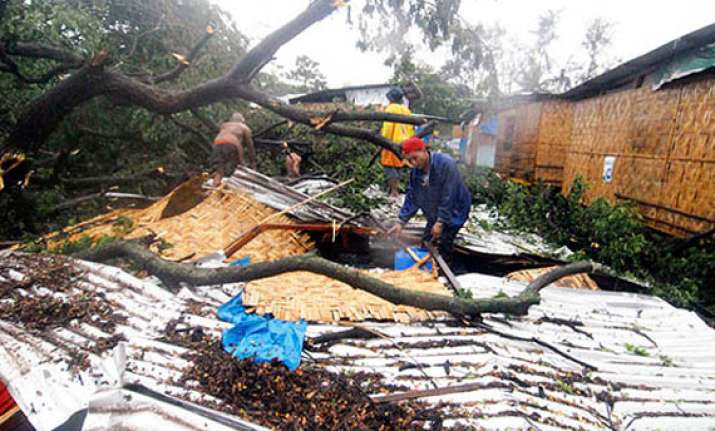 Manila, Dec 5: The death toll from Typhoon Bhopa climbed to more than 100 people on Wednesday, while scores of others remained missing in the worst-hit areas of the southern Philippines.
At least 43 people died when torrents of water rampaged down a mountain in New Bataan town in Compostela Valley province and engulfed a school and village hall where people were taking shelter from the storm.
New Bataan Town resident resident Lorenzo Balbin said on Tuesday that 24 injured people had also been located.
Nine soldiers and an unspecified number of villages were missing, according to an army official.
Six villagers drowned in floods in Montevista town, said a Compostela Valley provincial spokeswoman.
In nearby Davao Oriental province, 51 people died, mostly in floods, while two men perished when fierce winds ripped their boat from its mooring and it sank on central Siquijor island, according to disaster-response officials.
Bhopa, one of the strongest typhoons to hit the country this year, struck Davao Oriental at dawn on Tuesday then barrelled across southern and central provinces, triggering landslides, flooding and cutting off power in two entire provinces.
It was roaring toward western Palawan province on Wednesday and was expected to blow out toward the South China Sea the next day.