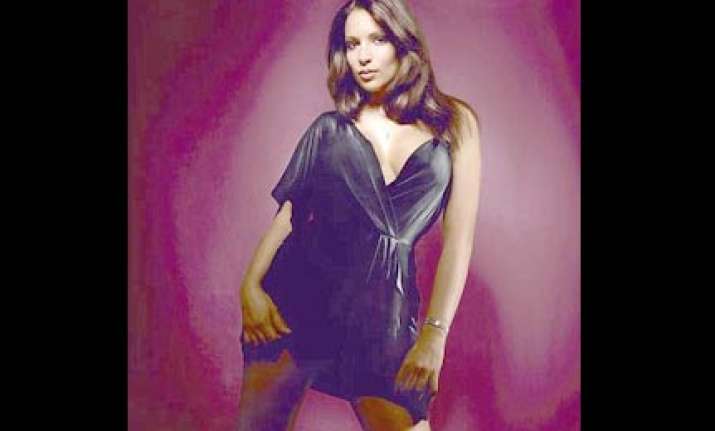 Debrahlee Lorenzana was dismissed by Citibank for being 'too sexy'. She joined her latest job in J P Morgan, but here too, the bank is pressuring her not to speak about her lawsuit against Citibank, reports The Daily Mail, London.
Single mother Debrahlee has become a media star in the U.S. and has appeared on several TV shows to talk about how she was sacked for wearing clothing that was too distracting for other employees.
Her lawsuit alleges she was ordered to: 'Refrain from wearing certain items of clothing, in particular, turtleneck tops, pencil skirts, fitted business suits, or other properly tailored clothing.
'In blatantly discriminatory fashion, the plaintiff was advised that as a result of the shape of her figure, such clothes were purportedly "too distracting" for her male colleagues and supervisors to bear.'
But Lorenzana's current employers JP MorganChase are unhappy that she has taken time off from work to talk about her lawsuit and have threatened her with disciplinary action for bringing the bank into disrepute.
Lorenzana's lawyer insists the 33-year-old will sue the bank. Jack Tuckner said: 'If she walks in and gets fired, Debrahlee Lorenzana is filing suit against JPMorgan Chase. 'It is illegal to block her from speaking out against unlawful employment practices.'
Lorenzana became famous after filing a lawsuit for unfair dismissal against Citibank where she worked as a £40,000 a year clerk.
She claims bosses said her choice of clothes that showed off her curvy figure was 'too distracting' for the largely male-dominated office.
She was banned from wearing certain clothes by her managers and given a list of 'unacceptable' clothing that included pencil skirts, fitted suits and other figure hugging clothes.
Lorenzana then claimed she had been the victim of sexual harassment because of her looks and figure.
After losing her job she was hired by JPMorgan Chase - but banking bosses said she had brought the industry into disrepute for repeatedly talking about the lawsuit.
JPMorgan chief Jamie Dimon asked her to stop talking or face disciplinary action. 'They said if I kept talking, it was grounds for termination, she said. Lorenzana insisted she will not be silenced. 'Now I'm going to speak up. Enough is enough,' she said.
Citibank said Lorenzana was sacked for poor performance during her year at the bank.