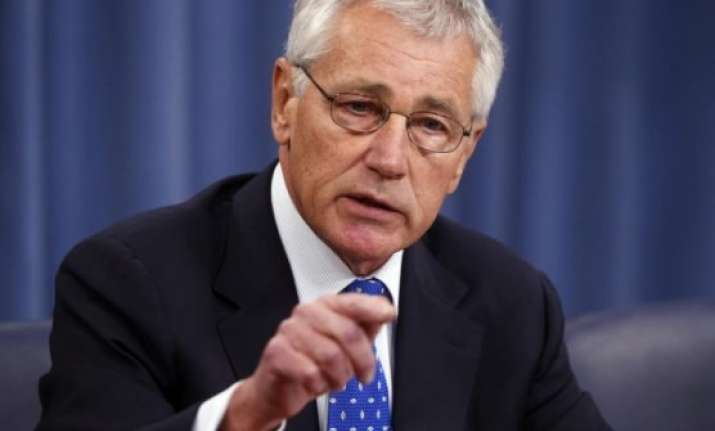 Bogota, Colombia: U.S. Defense Secretary Chuck Hagel says that he will discuss the growing threat from the Ebola virus with Central and South American leaders when they meet in the coming days.
Hagel's comments Thursday came amid concerns expressed by the top U.S. commander for Central and South America about the potential for the Ebola virus to spread into countries there.
U.S. Marine Gen. John Kelly earlier this week said some countries in the Western Hemisphere don't have the capabilities to deal with Ebola. If there is an outbreak, he said people may try to flee into the United States.
Hagel says the world is getting more interconnected, and the virus can travel quickly, so military leaders must plan and prepare for any possibilities.