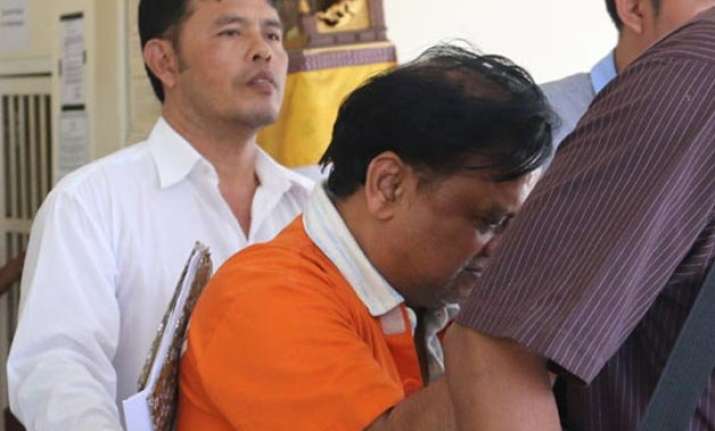 Bali: Underworld Don Chhota Rajan, who was arrested in Indonesian island Bali last week, had three Indian passports when the police got their hands on him.
The passports are now in the possession of Indonesian police. Passport numbers and other details of Rajan was given to Indian consulate through a letter by the Indonesian Police.
After Rajan's arrest, the police wrote a letter to Indian consulate in Indonesia, informing the officials of the arrest and asking to initiate the process to extradite him.
The letter mentions that three passports with numbers E792821, W508224 and G9273860 were recovered on Chhota Rajan mentioning his real name Rajendra Sadashiv Nikalje.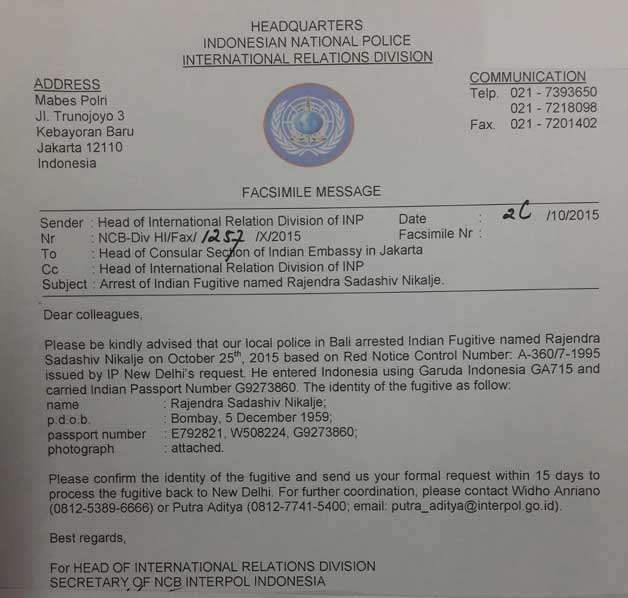 Rajan was travelling on a passport which was issued on one Mohan Kumar with number G9273860. The letter mentions the date of his arrest as October 25. The number of the flight on which Rajan was travelling was GA715, a Garuda Indonesia plane.
The letter also mentions the Red Corner Notice issued in Rajan's name. The number of Red Corner Notice is said to be A-360/7-1995.
Along with the documents and above mentioned details, the letter requests the consulate to establish the identity of Chhota Rajan and start the process to extradite him to India.
Meanwhile, the process for deportation of Rajan has begun even as India and Indonesia are to expedite the work on implementation of an extradition treaty.
India's Ambassador to Indonesia Gurjit Singh said an extradition treaty and a treaty for mutual legal assistance have already been concluded and letters for their implementation would be exchanged during the visit of Vice President Hamid Ansari beginning on Sunday.
Singh said the process relating to the two treaties is "coincidental" to the visit of the Vice President and not being hurried up.
The ambassador said the process of Rajan's deportation to India has begun but there is no deadline for it and termed as "speculative and hypothetical" reports that Rajan had surrendered to the Indonesian authorities.
The India-Indonesia extradition treaty was signed in 2011 but has not been implemented yet.
Lawyer Fransico Prassar, who has been hired by Rajan, met him at the detention centre where he is lodged but he refused to make any comment on his client, one of India's most wanted criminals.
External Affairs Ministry spokesperson Vikas Swarup said the Ministries of External Affairs and Home were working together to bring back Rajan from Indonesia "as early as possible".