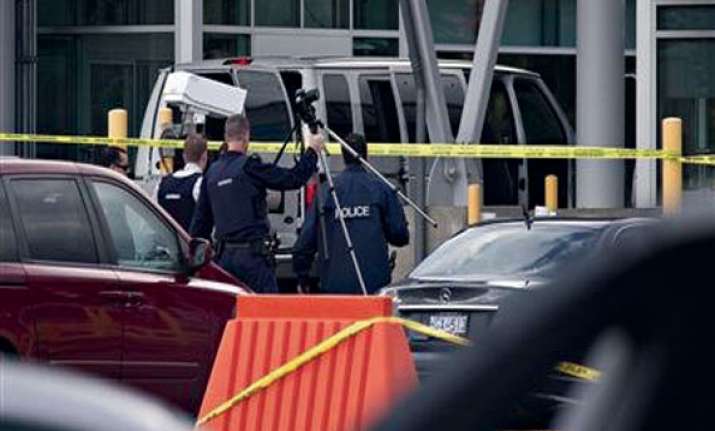 Hyderabad, Dec 31: A businessman from Andhra Pradesh is suspected to have been shot dead by burglars in a supermarket in Cincinnati, Ohio, US.
G. Venkat Reddy was found dead in the supermarket he used to run, the businessman's family in Karimnagar town was informed late Sunday.
He was allegedly attacked by the burglars, who escaped with 800 dollars. Venkat Reddy, 48, had gone to the US 12 years ago. His wife Kavitha is a software engineer in the US and they have a son.
When Venkat Reddy did not return home Saturday night, his wife tried to contact him over his mobile phone. She grew anxious as her husband was not picking up the phone. She along with her neighbour then reached the supermarket only to find Venkat Reddy in a pool of blood.
Police initially registered a case of suspicious death but are now probing it as a case of murder, family members said.
A pall of gloom descended on the house of Venkat Reddy's sister at Mankammathota in Karimnagar town, 170 km from here. His brother-in-law Shyam Sunder Reddy, an advocate, will leave for the US to bring home the body.