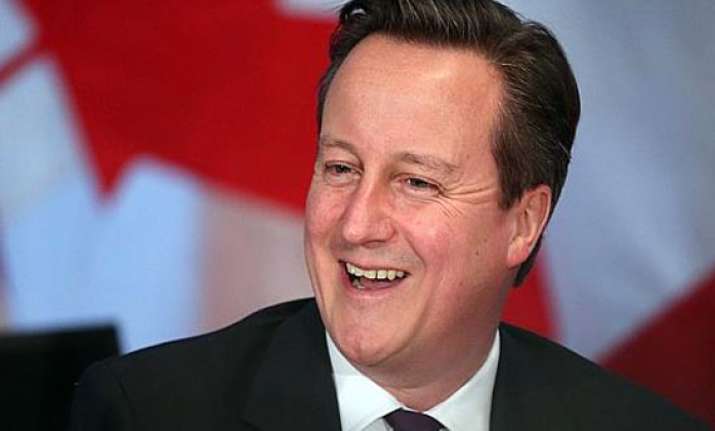 London: British Prime Minister David Cameron Saturday welcomed the introduction of same-sex marriages in Britain, as same-sex couples were allowed to be legally married in the country from this weekend.
"For the first time, the couples getting married won't just include men and women, but men and men, and women and women...in Britain it will no longer matter whether you are straight or gay, the State will recognise your relationship as equal," Xinhua quoted Cameron stating in an article for a homosexual news service in Britain.
"That is not something that the State should ever deny someone on the basis of their sexuality. When people's love is divided by law, it is the law that needs to change," he added, comparing same-sex marriages to his own.
He said the introduction of same-sex marriage sends a powerful message to young people growing up who are uncertain about their sexuality.
Deputy Prime Minister Nick Clegg also congratulated the same sex couples on their "making history."
Ceremonies are expected in England and Wales from Saturday and throughout the weekend after The Marriage (Same Sex Couples) Act became law in July 2013 in England and Wales.
The Scottish government also approved the same sex marriage bill earlier in February this year, and its first same sex marriages are expected to be held in the autumn.