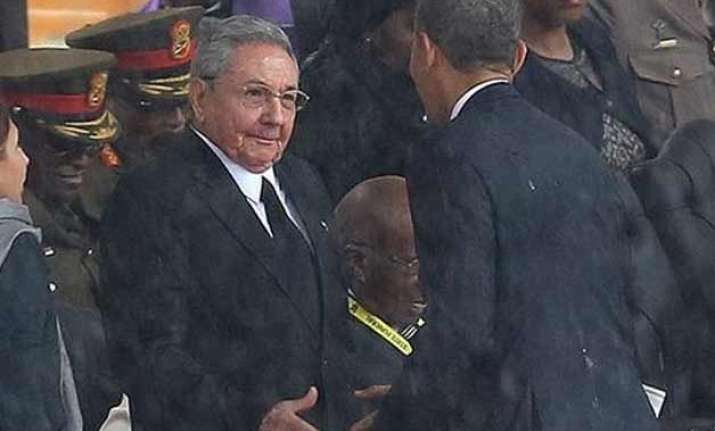 Panama City: US President Barack Obama and his Cuban counterpart Raul Castro are slated to meet on Saturday on the sidelines of the ongoing seventh Organisation of American States (OAS) Summit, held in Panama City.
The last time US and Cuban leaders engaged in a substantive discussion was in 1956, when fromer US president Dwight Eisenhower met with Fulgencio Batista who was ousted by Fidel Castro three years later.
"We don't have a formal meeting scheduled at a certain time, but we anticipate they will have a discussion tomorrow (Saturday)," Obama's Foreign Policy Advisor Ben Rhodes said on Friday.
Regarding Wednesday's telephone conversation between Obama and Castro, Rhodes said the exchange focused on reviewing the progress made towards the goal of restoring diplomatic relations after more than 50 years.
Since December, senior diplomats from both countries have met several times to discuss the re-opening of embassies and the Obama administration has taken limited steps to ease the economic embargo Washington imposed on Cuba in 1962.
US Secretary of State John Kerry and Cuban Foreign Minister Bruno Rodriguez held a highest-level meeting on Thursday in Panama City after 56 years.
The last high-level meeting took place in 1959, when Cuba's former leader Fidel Castro met then US vice president Richard Nixon.
One of the sticking points in the normalisation process is Havana's demand that Cuba be removed from the State Department's list of nations characterised as sponsors of terrorism.