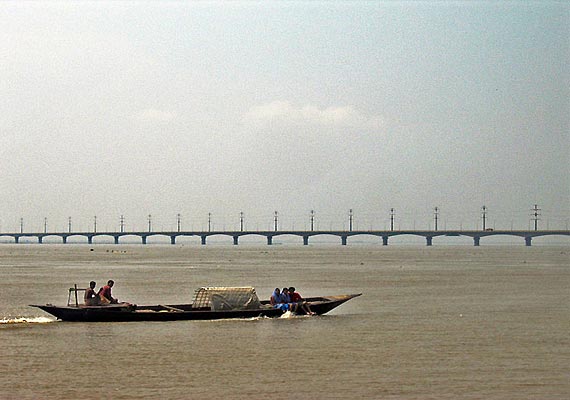 Dhaka: The Bangladesh Nationalist Party (BNP) Tuesday blamed the Awami League-led government for not sealing a deal to share the Teesta river waters with India, a media report said.
"Teesta waters are our right, because it's an international river. India has no right to hinder its flow and we cannot depend on its mercy," BNP acting secretary general Mirza Fakhrul Islam Alamgir said.
A two-day rally to the Teesta Barrage in Nilphamari started from Dhaka's Uttara area early Tuesday, bdnews24.com reported.
"India has built dams on 54 rivers, including the Teesta, and has deprived 30 million people of northern Bangladesh of their right to the waters. I ask the government to initiate steps to sign the Teesta water sharing deal. Our programme is a peaceful one, we want to build public opinion for water sharing," Alamgir said at the rally.
More rallies will be held at Tangail bypass road, Sirajganj district town, Matidhali intersection in Bogra district, Govindaganj and Palashbari in Gaibandha.
The programme will end with a rally in Nilphamari's Dalia area near the barrage.