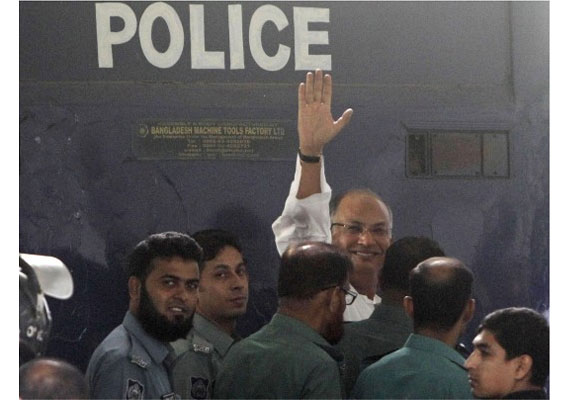 Dhaka:  A special Bangladeshi tribunal that sentenced an opposition BNP lawmaker to death for genocide during the 1971 liberation war today confirmed that a draft of its verdict was leaked as part of a "major conspiracy" against the court.
"This is a major conspiracy...the conspiracy was to make the tribunal controversial," Justice Jahangir Hossain Selim, part of the three-judge International Crimes Tribunal, said in the courtroom before the start of proceedings in another case.
Court officials said a complaint was lodged with police and orders were issued to immediately launch an investigation into the scandal.
Soon after the tribunal yesterday sentenced Bangladesh Nationalist Party MP Salauddin Quader Chowdhury to death, the lawmaker and his family alleged that the verdict had been leaked beforehand.
They alleged the judgement was "prepared by the Law Ministry" to be delivered by the tribunal in a pre-dictated manner while its copy was leaked on the internet.
They also showed reporters in the court premises a document that they claimed was the leaked judgement and said it was retrieved from the computer of a senior Law Ministry official.
The Registrar of the tribunal, Nasir Uddin Mahmud, told a news briefing that the verdict was possibly leaked at its initial drafting stage before the final revision was made.
"If you take a closer look, the supposed leaked copy does not mention any sections (of relevant laws) while the main verdict does," he said.
Mass circulation Bengali daily Prothom Alo and several other newspapers reported the two documents were not identical. "The leaked version did not carry the operative part of the judgement handing Chowdhury the capital punishment," the Alo reported.
The tribunal described Chowdhury's claim as an attempt to "deceive people" and Justice Selim said, "Those who are trying to make Quader's verdict controversial are issuing comments without going through the full verdict (and matching it with the leaked one).
"The choice of words and language (of the verdict and alleged leaked version) are totally different," he said.