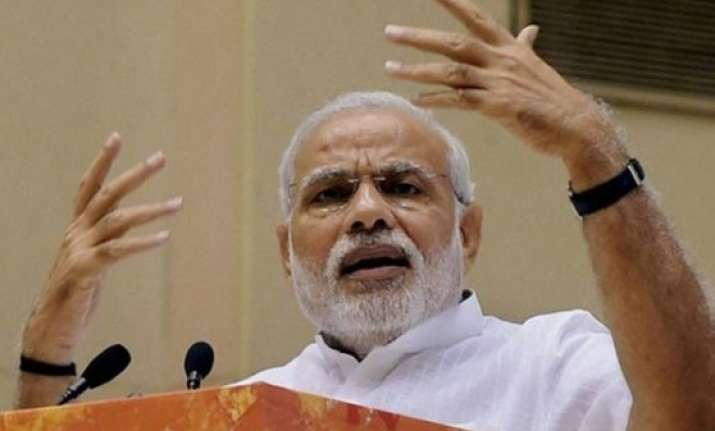 Melbourne: Preparations are in full swing in Australia to welcome Prime Minister Narendra Modi who will address a huge gathering of Indian diaspora in Sydney on November 17, which may recreate the Madision Square moment.
Modi, the first Prime Minister to visit the country after a gap of 28 years, would be addressing a gathering of thousands of Indians as well as Australians in Sydney's famous Olympic Park after attending G20 Leaders' summit in Brisbane.
The event, described as the grand community reception for the Prime Minister, is being organised by Indian Australian Community Foundation.
"An estimated 500 community associations have applied for registration to attend the event and over 200 organisations have got the approval," Ashwin Bora, founder of Overseas Friends' of BJP Victoria Chapter, said.
"We are expecting around 13,000 people to attend this event," he said.
"You can say there will be another Madison Square Garden Moment but now in Australia," Bora added.
"We will have a special train service running from Melbourne as Modi Express which will carry attendees from here," he said.
"There is a huge excitement among Indians living here. We had put out a stall at a Diwali function in Melbourne to inform people about the event and we saw an overwhelming response," Bora said.
Modi will visit Australia for G-20 summit in Brisbane starting November 15. He will be the first Indian Prime Minister to visit the country since late Rajiv Gandhi, who visited in 1986.
The Prime Minister will also address the special joint sitting of the Australian Parliament after he attends G20 leaders' summit on November 15-16.