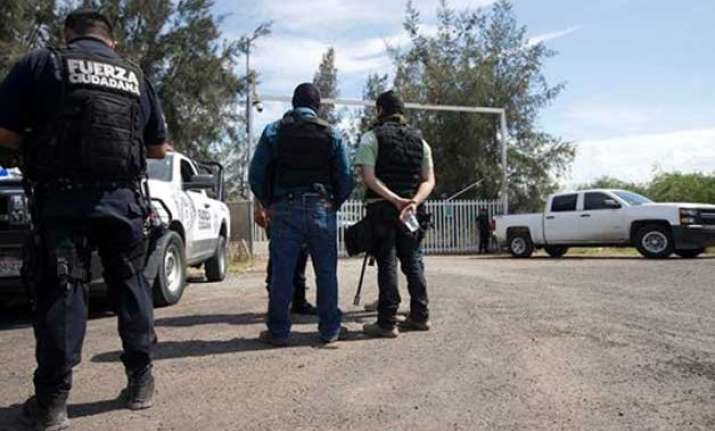 Ecuandureo: About 40 people were killed in large-scale firefight on Friday between law enforcement and criminal suspects in western Mexico, a Mexican official said. Almost all the dead were suspected criminals, said the official, who spoke on condition of anonymity because he was not authorised to speak to the press.
A local police official in the neighbouring town Puerto de Vargas said the location is called Rancho del Sol. With dozens dead, it was the most violent confrontation between authorities and alleged drug traffickers in recent memory.
The confrontation started when federal police officers tried to pull over a truck on the highway near the ranch, and as they got close people inside the truck opened fire, Michoacan Governor Salvador Jara told Radio Formula. Later on Friday, police vehicles and army trucks were seen entering the ranch where the shootout took place.
The gun battle happened in an area between Michoacan and Jalisco states that is known as a stronghold of the Jalisco New Generation drug cartel, which has mounted several large-scale attacks on federal and state forces in recent weeks. The area on the Michoacan-Jalisco border has been the scene of bloody shooting and grisly discoveries for several years.