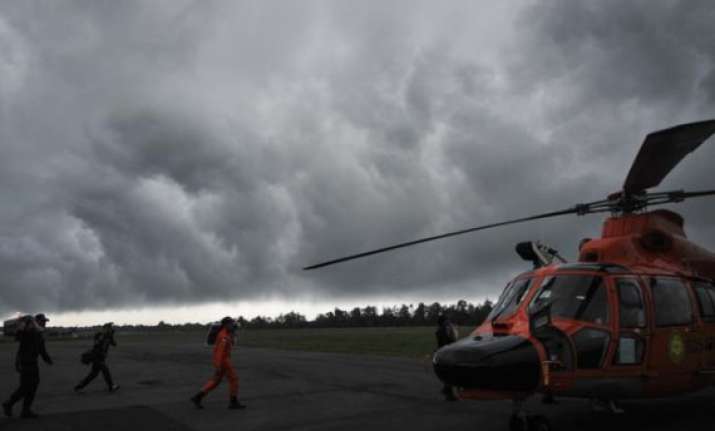 Angkalan Bun/Surabaya: Officials involved in the search operation of AirAsia Fight 8501 have said that it could take a week to find the black box of the flight.
Toos Sanitiyoso, an investigator with Indonesia's National Committee for Transportation Safety, said that they are hoping the black box flight data and voice recorders could be found within a week.
None of the tell-tale black box 'pings' had been detected, he said, adding that their first goal is to find the main area of the wreckage and then the black box.
Divers today were unable to resume full-scale operations as bad weather hampered the search for bodies from the wreckage of the flight which crashed en route from Indonesia and Singapore on December 28 last year.
"Clouds have started to descend again... and the weather conditions will deteriorate again," said search and rescue official Tatang Zaenudin.
A large object, detected by sonar on the ocean floor, is lying just 30-50 metres (100-165 feet) deep, rescuers said. They strongly believe that the object is the crashed plane which was carrying 162 people.
Air Asia boss Tony Fernandes today tweeted: "I am hoping that the latest information is correct and aircraft has been found. Please all hope together. This is so important."
So far, at least seven bodies have been recovered from waters near the suspected crash site, along with debris such a suitcase, an emergency slide and a life jacket.