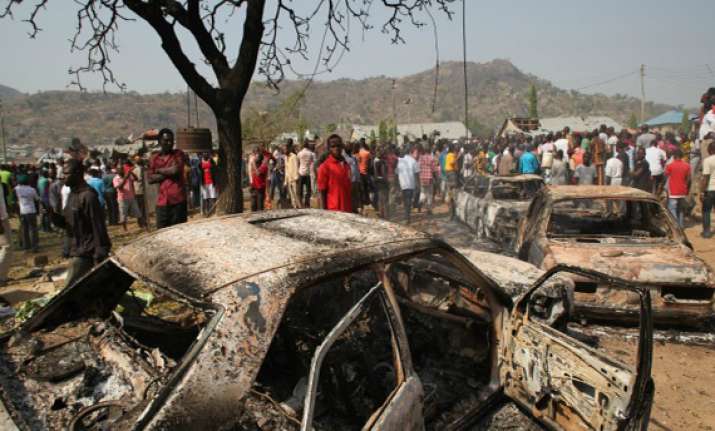 Abuja: The face-off between Nigeria's Joint Task Force (JTF) in the country'S restive northern region and Boko Haram militants witnessed a bloody encounter in Borno and Yobe states with about 95 militants killed, military said Friday.
Heavy gun battle continued as the JTF troops attacked the militants in different locations around Maiduguri and Damaturu, two strongholds of the deadly sect since 2009, Xinhua reported.
This development came on the heels of security reports that the Boko Haram sect was planning a massive counterattack on strategic economic interests and JTF positions in Nigeria's northeast region.
Borno and Yobe states are flash points of attacks by Boko Haram since 2009 when the sect launched its insurgency targeting churches, security facilities, schools and villages.
The Nigerian military has been repelling the insurgents' attempts to launch coordinated attacks.
Nigerian troops in Maiduguri, capital of the Borno state, said they destroyed more camps of Boko Haram Thursday during the ongoing offensive against the group.
The camps were in Galangi and Lawanti villages within Mainok General Area of Borno. The troops raided the camps and killed 74 suspected Boko Haram militants.