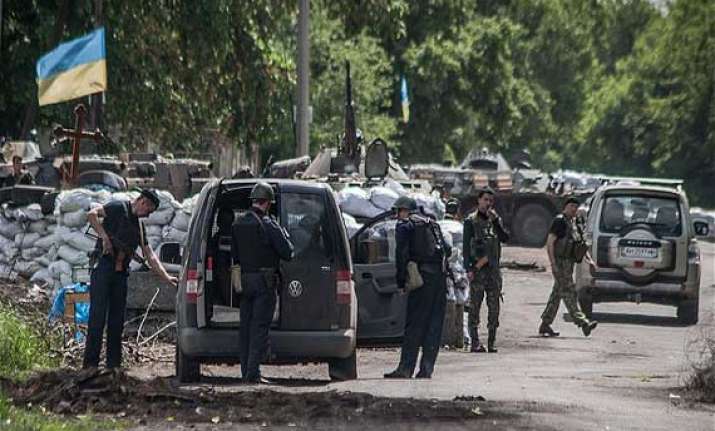 Blahodatne (Ukraine): Three days before Ukraine holds a key presidential vote, pro-Russia insurgents attacked a military checkpoint today in eastern Ukraine, killing 13 troops in the deadliest raid yet in weeks of fighting, Ukraine's leader said.
A rebel group who claimed responsibility for the attack said one of its own was also killed.
The rebels attacked the checkpoint near the town of Volnovakha, firing automatic weapons and rocket-propelled grenades, acting President Oleksandr Turchynov said AP journalists saw 11 dead Ukrainian soldiers scattered in a field near the village of Blahodatne, outside Volnovakha, 30 kilometers south of the major city of Donetsk.
Witnesses including a medical worker said over 30 other Ukrainian troops were wounded in the attack and some of them were in grave condition. All the wounded were being treated at nearby medical facilities.
The Ukrainian Defense Ministry said the attackers hit an ammunition section in one of the vehicles, which exploded in a fireball.