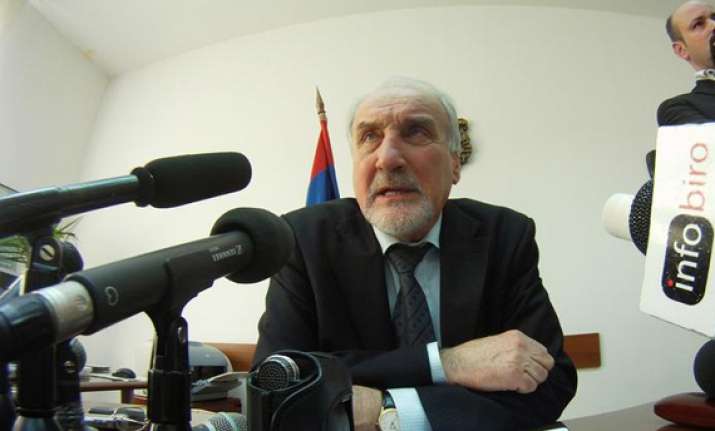 Serbia, Jun 22:
Serb prosecutors say 13 people are suspected of helping former Bosnian Serb army commander Ratko Mladic and another fugitive evade justice before they were arrested and handed over to the U.N. war crimes tribunal.
Vladimir Vukcevic, Serbia's war crimes prosecutor, said Friday that 6 people , including a former senior army officer, are suspected of helping Mladic remain at large, while 7 others allegedly aided former security official Stojan Zupljanin. No one has been formally charged.
Mladic, who is facing a genocide trial, was on the run for 16 years before his arrest in May 2011, while Zupljanin was apprehended in 2008 after evading arrest for 13 years.
The U.N. court in The Hague, Netherlands, has demanded that Serbia identify and punish those who helped the fugitives evade justice.