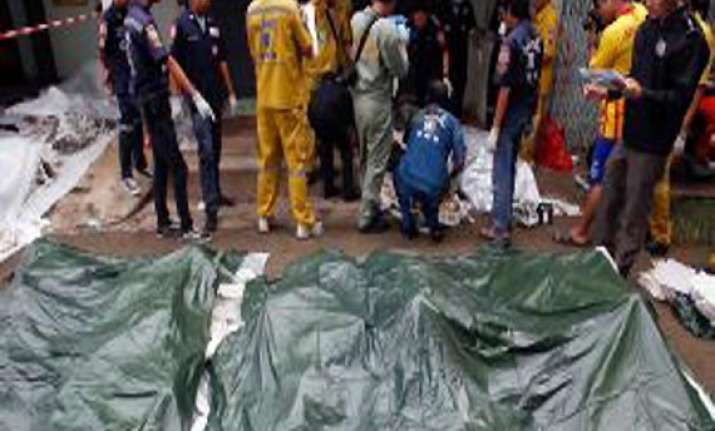 Bangkok: Police have said that a tour bus carrying students on a field trip in eastern Thailand has crashed into a truck, killing 15 and injuring more than 30 others.
Police Lieutenant Colonel Anukarn Thammavijarn said that the bus lost control on Friday morning on a downhill road and slammed into the truck, which was in front of it.
The bus was carrying students, aged 10 to 15, from their school in northeastern Nakhon Ratchasima city to the beachside town of Pattaya.
Anukarn said the fatalities include 13 students and two teachers.
Police are searching for the bus driver who fled and are investigating if the crash was caused by a problem with the brakes.
Last year, road accidents left 8,600 people dead in Thailand.