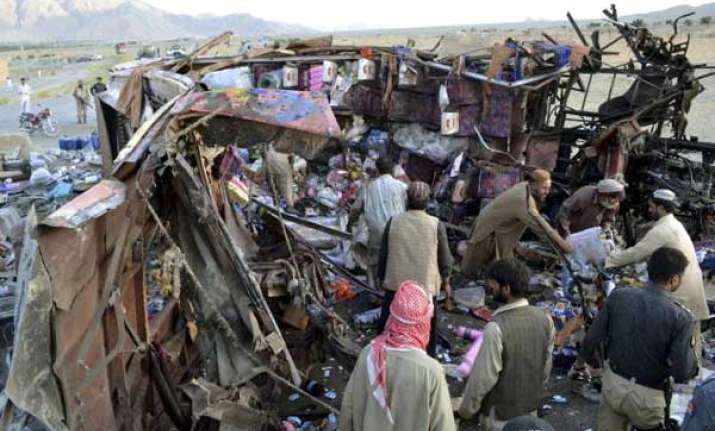 Quetta, Dec 22: At least eleven people, including six Pakistanis and five Afghan nationals were killed near Iran-Pakistan border  in Balochistan's Gwadar region while trying to illegally cross into neighbouring Iran in three vehicles , Geo News reported Saturday.
Balochistan's  Interior Secretary Captain (retd) Durrani said  the 11 people were killed by unknown armed men in n Sansar, a mountainous region near Gwadar port city.
The secretary didn't reveal who were behind the killing. However he said that the deceased included Pakistani and Afghan nationals.  
He said that the deceased wanted to enter Europe by illegally crossing into Iran.  
The bodies of those killed have been shifted to Gwadar Civil Hospital.