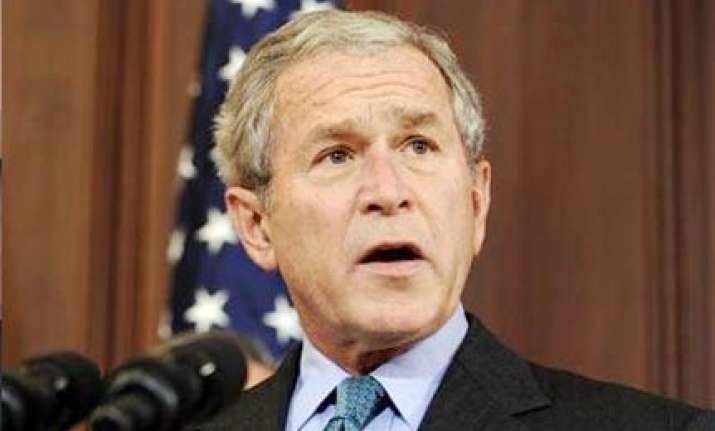 Former US President George W Bush gave orders to shoot down planes on 9/11, his new book has revealed.
He also thought the hijacked airliner that crashed in Pennsylvania had been shot down.
The ex-president learned minutes later that brave passengers had forced terrorists to abandon their attempt to smash into the White House and crash land into a field.
Bush's memoir 'Decision Points' is due to be published next month, reports the Daily Mail.
He has also covered crisis from the September 11 attacks to Hurricane Katrina and the financial meltdown in his book.
But, according to the right-wing Drudge Report website, Bush takes very few shots at his critics and does not take aim at Barack Obama, who is battling his own plunge in popularity on the eve of America's mid-term elections.
The book starts with the words: ''It was a simple question, Can you remember the last day you didn't have a drink?''
It goes on to describe the ex-President's return to sobriety after problems with alcohol in his youth.
In the chapter 'Stem Cells', Bush describes receiving a letter from Nancy Reagan detailing a 'wrenching family journey.'
But ultimately, he wrote: "I did feel a responsibility to voice my pro-life convictions and lead the country toward what Pope John Paul II called a culture of life."
The Drudge Report also said that Bush would go on Oprah Winfrey's daytime talk show to promote the 'very personal' memoir.