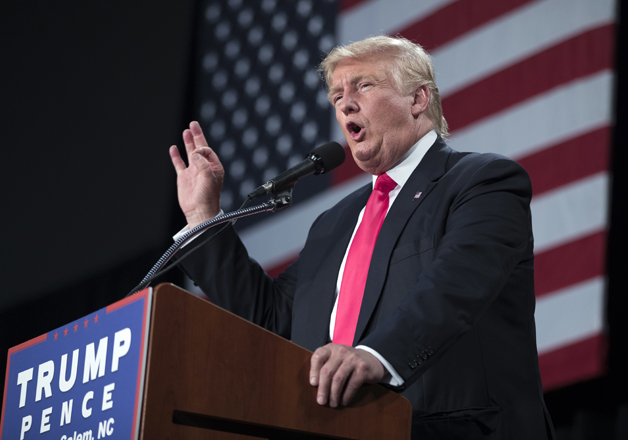 Republican presidential candidate Donald Trump has said that if he is elected US president, he will consider an alliance with Russia against the militant Islamic State (IS).
"When you think about it, wouldn't it be nice if we got along with Russia? Wouldn't it be nice if we got together with Russia and knocked the hell out of ISIS?" Trump said while addressing a rally in Winston-Salem, North Carolina.
Donald Trump also dismissed a charge from Robby Mook, the campaign manager of Democrat candidate Hillary Clinton, that Russian hackers might have stolen the emails and leaked them to embarrass Hillary and help Trump defeat her in the Nov. 8 election.
He termed it as one of the weirdest conspiracy theories.
"I don't think it's coincidental that these emails were released on the eve of our convention here, and I think that's disturbing," Robby Mook had told CNN's "State of the Union."