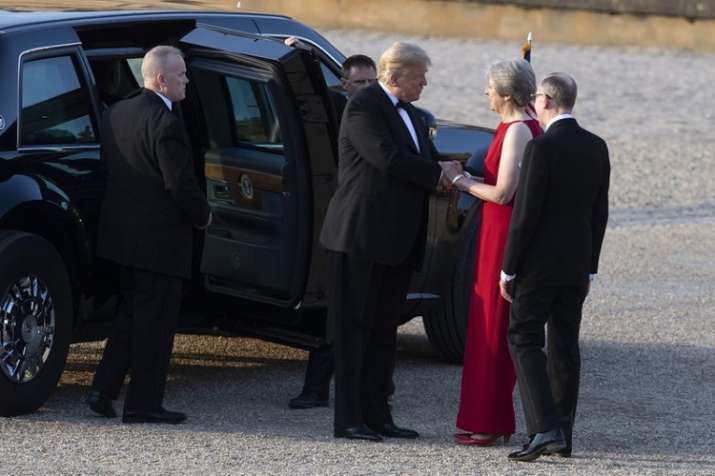 US President Donald Trump has said that UK Prime Minister Theresa May's Brexit plan would probably kill the trade deal with the US. The United Kingdom will 'probably not' get a trade deal with the US, if PM May's Brexit plan goes ahead, he said adding that the plan would mean that the US would be dealing with the European Union instead of with the UK.
The prime minister of UK has been making the case for a US free trade deal with Trump, on his first visit to UK as president. Brexit was an opportunity to create growth in the UK and US, she said on Thursday.
"As we prepare to leave the European Union, we have an unprecedented opportunity to do more. It's an opportunity to reach a free trade agreement that creates jobs and growth here in the UK and right across the US," May said.
UK's blueprint for its post-Brexit relations with the EU was "a much different deal than the people voted on", Trump said.
He said he had told May how to do a Brexit deal, but "she didn't agree, she didn't listen to me. She wanted to go a different route." Trump also said he was "cracking down" on the EU as "they have not treated the US fairly on trading".
Trump praised former British Foreign Secretary Boris Johnson and said he would make a "great Prime Minister", adding "I think he's got what it takes".
May and Trump on Friday will watch a joint counter-terrorism exercise by British and US special forces at a military base. They will later hold talks with the foreign secretary at Chequers, the PM's country residence in Buckinghamshire.