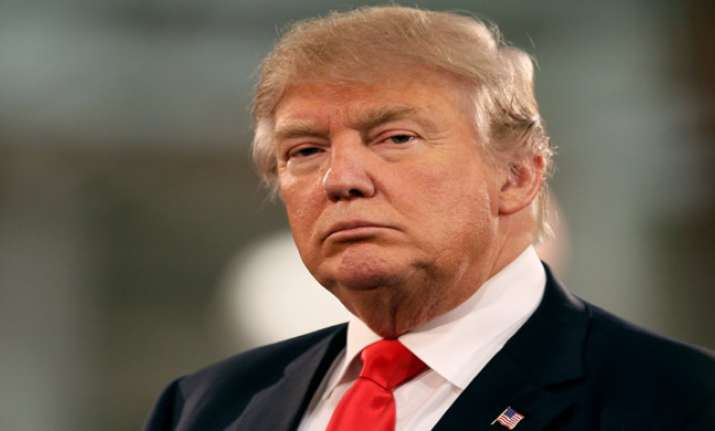 Washington: A group of Indian supporters of Donald Trump has said that despite violent protests at his rally in Chicago, the Republican Presidential frontrunner has garnered enough support to sweep the March 15 primaries in four key US states.
In a statement on Saturday, the Indian Americans for Trump 2016 a group of community leaders and activists who believe in his ideology claimed that the New Yorker billionaire would sweep the March 15 primaries in key States like Florida, Illinois, Ohio and Missouri.
"The sabotage at Trump's Chicago rally on March 11, 2016 will strengthen the resolve of the American population to elect Trump, and to see his policy on illegal immigration put in action," the group said.
"This will make the turnout at Super Tuesday 2 primaries to be very heavy, and will bring Trump's delegate count close to 800," said the Indian-American supporters of Trump which is led by A D Amar from New Jersey, they said.
With wins in as many as 14 States, 69-year-old Trump as of now has the maximum number of delegates (460) followed by Senator Ted Cruz (367) and Marco Rubio (153). To win the Republican party's presidential nomination, a successful candidate need to have the support of 1237 delegates out of a total of 2472 delegates.
Indian-Americans for Trump, alleged that the riots following the cancellation of Trump's Chicago rally showed that the intruders were heavily Hispanic, Muslims and civil rights activists.
"The visible placards reading "We are not rapists", "Liberation Not Deportation", and the T-shirts carrying Islamic messages convey the communities that were participating in the demonstrations. One person among the demonstrators was carrying a red flag with hammer and sickle insignia," the group said.
Indian-Americans for Trump 2016 believes that there will be more incidents like this, as Trump's candidacy gains momentum and his revolutionary agenda closure to realisation, it said.