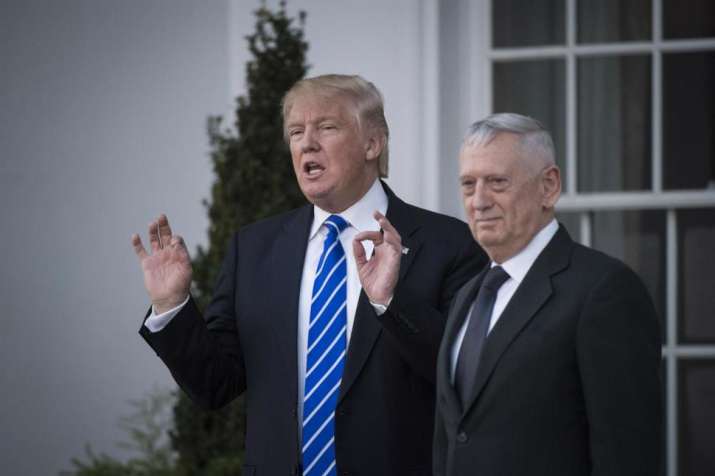 The Donald Trump administration has reportedly assured India that it is committed to a defence technology transfer initiative undertaken during  President Barack Obama's regime. 
Quoting senior government officials, a report in The Telegraph said that the assurance came during US Defence Secretary James Mattis's phone call  to Indian Defence minister Manohar Parrikar yesterday. 
The report further said that the US assurance was aimed at easing out India's jitters over the future of the Defence Technology and Trade Initiative (DTTI) under Trump administration. 
The DTTI, aimed at co-development and co-design of defence equipment, weapons platforms and other military technology , was set up in 2012 although it  effectively took off after Ashton Carter took over as Obama's defence secretary in February 2015.
However, The Telegraph quoted the official as saying that it remains unclear whether the Trump administration will continue to encourage American defence majors to invest in setting up manufacturing facilities in India, a position that would contrast starkly with his pledge to bring jobs back home. 
Defence firm Lockheed Martin on Thursday said that it was expecting the Trump administration to take a "fresh look" at its plans to set up a production unit for the manufacture of F-16 fighter jets in India.